Entrepreneurship
This YouTube video seeks to help aspiring executives prepare themselves to be strong CEO candidates in the future. Professor Joseph Bower from the Harvard Business School believes anyone hoping to hold a corner office someday should be able to ask serious questions—and answer them objectively—about their own work and the work produced by the company. Becoming a CEO is all about constantly learning and improving oneself—and later, others—to establish a true role within a company, instead of merely being a placeholder. Bower also recommends that CEOs-in-training take an interdisciplinary approach to networking, thus promoting innovation within the company. How can you hire highly skilled workers, persuade them to work for free, and then release your product to the masses for free? It's not impossible; in fact, several active companies such as Linux and Wikipedia has accomplished this feat.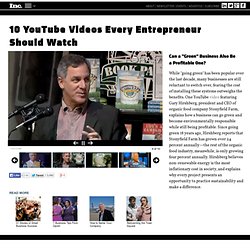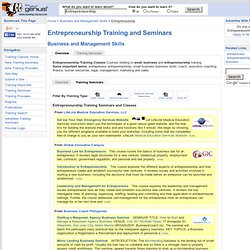 From Business Coach Philippines Micro Lending Business Seminar INTRODUCTION: The Microlending business is the lending out of small amounts of cash for profit.
Entrepreneurship Training and Seminars for Business and Management Skills - Skills Training Classes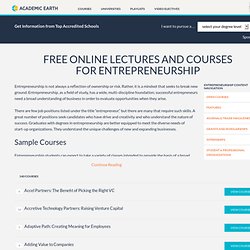 Entrepreneurship | Video Courses on Academic Earth
An entrepreneur is someone who undertakes a business venture, assuming responsibility for the financing and the risk involved. Entrepreneurs are found in all types of businesses, and they understand how to formulate an overall concept, as well as organize the resources necessary to make it come to life.
Entrepreneur Wisdom Database
Garrett Camp sold StumbleUpon for a reported $75 million a year after graduation.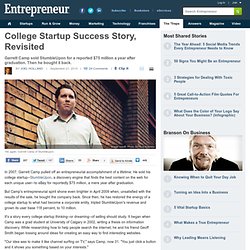 Sorry, But No Sale