Hair and make-up
TBDtwistedsistertutorial114.jpg (JPEG attēls, 512x2033 pikseļi)
ทรงผมถักเปียรอบหัว : ผู้หญิง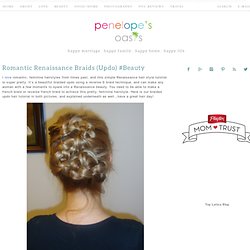 I love romantic, feminine hairstyles from times past, and this simple Renaissance hair style tutorial is super pretty. It's a beautiful braided updo using a reverse S braid technique, and can make any woman with a few moments to spare into a Renaissance beauty. You need to be able to make a french braid or reverse french braid to achieve this pretty, feminine hairstyle. Here is our braided updo hair tutorial in both pictures, and explained underneath as well…have a great hair day! What I really love about this romantic hair idea is that if you don't have time to wash your hair but still just want it to look pretty and feminine, this is a great style until you have time to give yourself a proper hair wash and blowout . (follow the pictures like a backwards S- just like the braid!)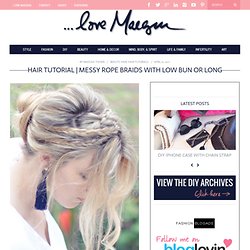 * I originally wore this style last Summer with two slightly larger braids * . . . there's a bit of speeding up hilarity throughout braiding sections . . . just a warning * Notes: Instead of one large bun, create two or three little buns at base of your head OR swap the bun for a clean pony tail. If you leave a pony tail, you can also create a few skinny braids within it so it seems as though your braids are going all the way through.
amazing-hairstyle-different-braids-bun-blonde-colored-purple-pink-maron-french-braid-flower-braid-long-hair+(85)
A Pretty Penny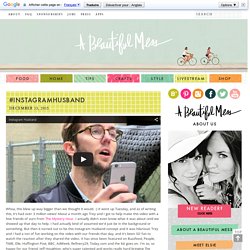 Hi friends! We are traveling home today from an amazing trip to New York.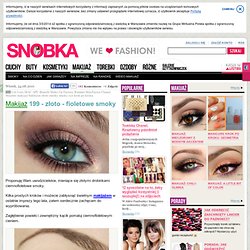 Proponuję Wam uwodzicielskie, mieniące się złotymi drobinkami ciemnofioletowe smoky. Kilka prostych kroków i możecie zabłysnąć świetnym makijażem w ostatnie imprezy tego lata, zatem serdecznie zachęcam do wypróbowania. Zagłębienie powieki i zewnętrzny kącik pomaluj ciemnofioletowym cieniem. Rozetrzyj ciemny cień przy pomocy nieco jaśniejszego cienia.