Hair and make-up
Hair Romance — Love Your Hair. TBDtwistedsistertutorial114.jpg (JPEG attēls, 512x2033 pikseļi) 25 HairStyle TUTORIALS & EXTRAS! Looking GOOD!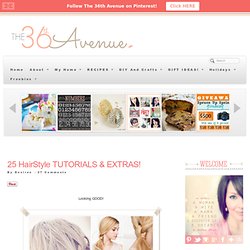 With the holidays also come a bunch of parties! Some of them are just family gatherings, some other ones are work related and some are hosted by great friends. Whatever the occasion is I think we ladies deserve to look good, regardless of our age, size or taste. So I put together for today's Sunday Best 25 tutorials of hair-styles and some few other EXTRAS for inspiration! ทรงผมถักเปียรอบหัว : ผู้หญิง. Renaissance Beauty Hair Style, Romantic Feminine Hairstyle Ideas. I love romantic, feminine hairstyles from times past, and this simple Renaissance hair style tutorial is super pretty.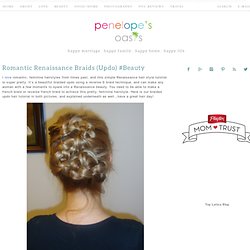 It's a beautiful braided updo using a reverse S braid technique, and can make any woman with a few moments to spare into a Renaissance beauty. You need to be able to make a french braid or reverse french braid to achieve this pretty, feminine hairstyle. Here is our braided updo hair tutorial in both pictures, and explained underneath as well…have a great hair day! What I really love about this romantic hair idea is that if you don't have time to wash your hair but still just want it to look pretty and feminine, this is a great style until you have time to give yourself a proper hair wash and blowout.
(follow the pictures like a backwards S- just like the braid!) ...love Maegan: Messy Rope Braids and Low Bun Hair Tutorial Fashion+Home+Lifestyle Blog - StumbleUpon. These little rope braids are a fun way to add a little style with your own hair, creating a sort-of headband of sorts.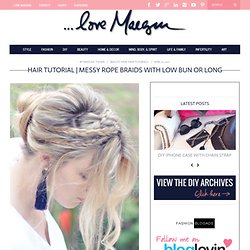 Your hair doesn't need to be extremely long, but you do need some length to cover the top of your head with. If you have layers, you could instead create a tiny French Braid where the hair is shorter and closer to your head, if that makes sense. But it's a fun and cute braided hair style that's just a little different. I originally wore this style last Summer with two slightly larger braids. Amazing-hairstyle-different-braids-bun-blonde-colored-purple-pink-maron-french-braid-flower-braid-long-hair+(85)
A Pretty Penny. A Beautiful Mess. Hey, friends!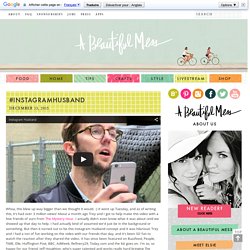 I'm here to share my new favorite happy hour recipe! It's fresh, herbal-y, and citrus-y. Mojitos were my first favorite cocktail, and I still love them, but finding new combinations is my current obsession. I'm thinking about planting an herb garden on my porch this weekend. Have any of you done this? Makijaż 199 - złoto - fioletowe smoky - SNOBKA - StumbleUpon. Proponuję Wam uwodzicielskie, mieniące się złotymi drobinkami ciemnofioletowe smoky.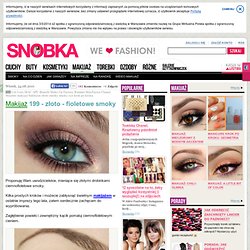 Kilka prostych kroków i możecie zabłysnąć świetnym makijażem w ostatnie imprezy tego lata, zatem serdecznie zachęcam do wypróbowania. Zagłębienie powieki i zewnętrzny kącik pomaluj ciemnofioletowym cieniem. Rozetrzyj ciemny cień przy pomocy nieco jaśniejszego cienia.
---