News
Village Voice
Daily Kos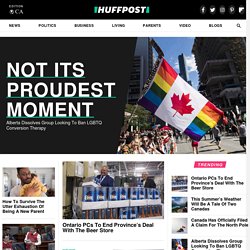 Huffington Post
Ramune Golysenkiene via Getty Images I've been tweezing, shaving, moisturizing, defrizzing, flat-ironing, bikini-waxing, gym-joining (notice I said gym-joining, not gym-going?) exfoliating and manicuring since 8th grade, all while sleeping on a silk pillowcase to reduce wrinkles.
Salon.com
Drug cartel leader on Treasury blacklist arrested in Mexico Police have arrested the deputy leader of the Beltran Leyva drug cartel in Mexico City as he visited the capital,… Looters take advantage of Brazilian police strike in World Cup host city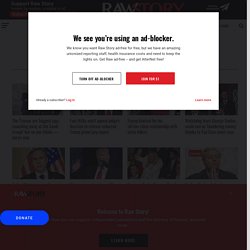 The Raw Story
Talking Points Memo
I've just launched a discussion in The Hive (sub req) about the transformation from reading paper books to digital books. Baffling as it is to me, since for decades I was not only a voracious reader but a devotee of the physical book itself, I made the transition about three years ago. I'm just not able to read paper books anymore. I'm almost embarrassed to admit that. But it's true. Are you the same?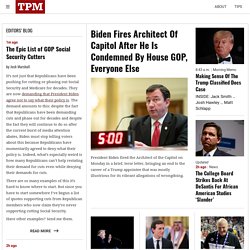 Paul Joseph Watson Prison Planet.com Friday, November 14, 2008 Neel Kashkari, the fox appointed to guard the henhouse and front the multi-trillion dollar bailout, faced angry questions from Dennis Kucinich and Rep. Darrell Issa during a hearing today, as Issa accused him of playing a "bait and switch" game with taxpayers' money. All the major networks carried footage of the U.S.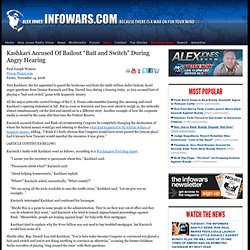 Alex Jones' Infowars
LiberalOasis
MSNBC Live: Putin's $50 Billion Bust listed in Media Appearances MSNBC Live: No, Washington Is Not Broken listed in Media Appearances My latest attempt to convince the world that stuff can and does get done in Washington. MSNBC's Thomas Roberts: Can de Blasio Change NYC? listed in Media Appearances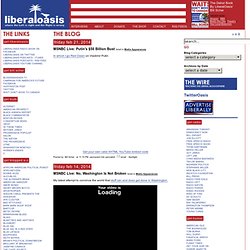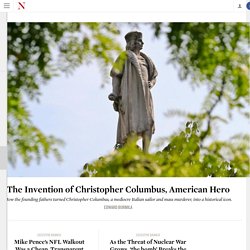 The Nation
Not only does capitalist growth not reduce inequality; it increases it. What happens when the black experience is relegated to background noise? What role should the social platform play as the feminist movement continues to grow? The bad news?
MoveOn.Org
Did you know that Mother Jones is a 501(c)(3) nonprofit? It's true: The majority of our funding comes from readers like you. Your contributions keep us free, independent, and uncensored. Will you support the Mother Jones Investigative Fund with a $5 gift? Your donation of any amount will make a real difference. It takes under 60 seconds to give, and you can donate via credit card or PayPal.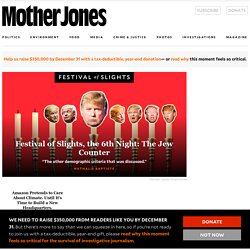 Mother Jones
Washington Post
The New York Times
François Sinzikiramuka, perpetrator (left); Christophe Karorero, survivor. Jean Pierre Karenzi, perpetrator (left); Viviane Nyiramana, survivor. Godefroid Mudaheranwa, perpetrator (left); Evasta Mukanyandwi, survivor. Juvenal Nzabamwita, perpetrator (right); Cansilde Kampundu, survivor. Deogratias Habyarimana, perpetrator (right); Cesarie Mukabutera, survivor. François Ntambara, perpetrator (left); Epiphanie Mukamusoni, survivor.
The Atlantic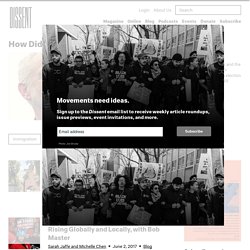 Kapital for the Twenty-First Century? Thomas Piketty's Capital in the Twenty-First Century is a weighty book, replete with good information on the flows of income, transfers of wealth, and the distribution of financial resources in some of the world's wealthiest countries. But it is not a very sound guide to policy.
Dissent Magazine
Home
Slate Magazine
Home
Free Speech TV
Michael Moore's Blogs
Bank-Run Fears Continue; HSBC Restricts Large Cash Withdrawals... BLAIR: Extremist religion is at root of 21st-century wars... Will Richard Branson's space tourist ever take off? Stephen Hawking: 'There are no black holes'... SWEET '16: Iowa Readies For Hillary -- Again... UPDATE: Woman jumps to her death from roof of Beverly Hills plastic surgery clinic...
DRUDGE REPORT 2012®