Graphics
Doritos
This post was updated March 27, 2013. About: " Doritos (literally, from Mexican Spanish doradito or dorito: "turned golden") is a brand of seasoned tortilla chips produced since 1964 by the North American food company Frito-Lay (a division of PepsiCo, Inc.)." (Source: Wikipedia ) Ed.'s Notes: Yeah… I don't know about that bolting triangle destroying the "o". See it on the bigger view of the logo and before/after of the packaging below (or after the jump). DORITOS®, a leading brand from PepsiCo's Frito-Lay division, partnered with branding and design firm Hornall Anderson to update its identity and packaging to create global harmonization and unleash the power of the iconic brand.
Black Mongrels translated the pride they take in providing holistic service and striking a balance between the conventional and the unexpected into a high-contrast black and white approach to their collateral materials. These no nonsense materials feature crops graphics with clean, straight forward type with high production value and few frills. — Duncan Robertson Client Black Mongrels Quantity Produced Production Cost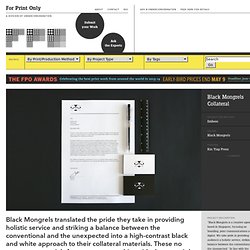 Black Mongrels Collateral
45 Free Small Symbols Vector Icon Sets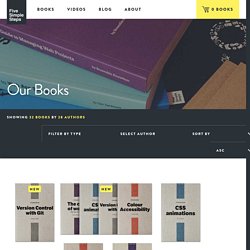 Bundles & Collections Digital libraries and Pocket Guide collections in one easy click. Pocket Guides
Designspiration
You should follow Designspiration on Twitter and Facebook for site news. — Shelby Designspiration Search Color medium small large Discover Ads via The Deck Trending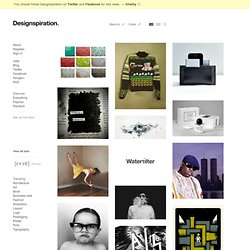 Designcloud
March
February 21st, 2011 by / No Comments This post is a collection of cheatsheets and infographics about fonts, that I found out there, they are really useful to help us to better understanding about font, especially for web designer who love using many fonts as their design part. The Origins of the World's Most Important Typefaces [ Link ]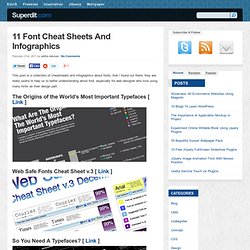 11 Font Cheat Sheets And Infographics - StumbleUpon
Learn how to earn $125 or more per hour as a freelancer - Click Here In this post we have collected 350+ free textures. Enjoy! 25 Apocalyptic High Resolution Rust Textures 6 High Resolution Sand and Seashell Textures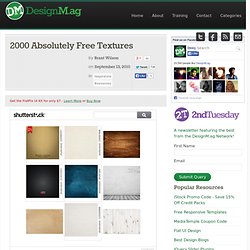 It's time for another . This time it's all about taken from old books. As a bonus there's even a nice book cover texture for you to download. Due to the enormous size (about 7MB each) of the textures I will not offer a single zip file containing all the images.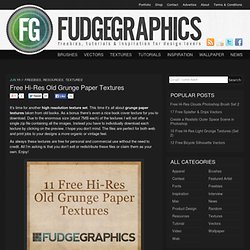 Use of texture in web design is extremely common. So every designer is loking for textures but they do not get all at one place so in this collection we have collected different types of textures like grunge, rust, watercolor, bokeh, leather, fabric, metal, natural, paper, graffiti and more. In this round-up we've collected 51 awesome free texture packs to freshen up your designs. Enjoy!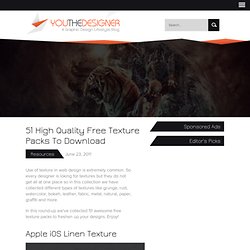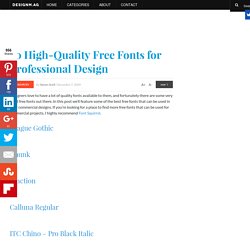 Learn how to earn $125 or more per hour as a freelancer - Click Here Designers love to have a lot of quality fonts available to them, and fortunately there are some very good free fonts out there. In this post we'll feature some of the best free fonts that can be used in your commercial designs. If you're looking for a place to find more free fonts that can be used for commercial projects, I highly recommend Font Squirrel .
50 High-Quality Free Fonts for Professional Design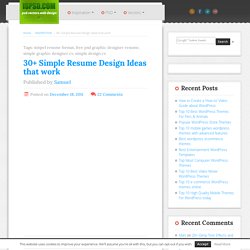 Resume Designs doesn't matter when you are applying for a job, in which you have enough skill. But bad resumes make a different impression. If you have come up with a design which has lot of elements/info in it, first thing to do is show it to some of your friends and find out, if it works.
50+ Fonts for Big, Bold Headlines
Learn how to earn $125 or more per hour as a freelancer - Click Here Font selection for headlines on websites can be critical to achieving the right look and drawing the proper attention with the headlines. Here is a look at more than 50 fonts that will give you some options for creating strong headlines that communicate a message. Some of these fonts you probably already have, some of them can be downloaded for free, and others can be purchased. Each font is linked to a page where it can be downloaded or purchased. UPDATE: We recently launched a gallery site to showcase the best sources of typography inspiration – TypeInspire .
We're always trying to find new high-quality freebies. Whether it's textures , Photoshop brushes , or icons , we love finding free stuff and sharing it with you. We do the searching so you don't have to. This saves you time and helps you focus on what's important.
The Inspiration Grid : Design Inspiration, Illustration, Typography, Photography, Art, Architecture & More
30 Free And High Quality Fonts