Bioplastic
Poly(lactic acid) or polylactide (PLA) is a thermoplastic aliphatic polyester derived from renewable resources, such as corn starch (in the United States), tapioca roots, chips or starch (mostly in Asia), or sugarcane (in the rest of the world). In 2010, PLA was the second most important bioplastic of the world in regard to consumption volume.[3]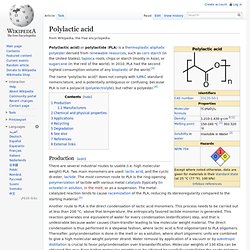 gro - starch based bioplastic & natural fiber (cotton) biocomposites
Make your own bioplastic (extended version)
Now that you have gathered all the necessary materials and ingredients, its time to mix up a batch of potato plastic.
Mix it Up !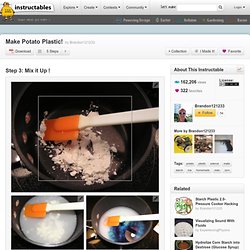 Buy Sorbitol benefits uses UK
Shapeways
Inspired by Mendel Heit, Martin Bauer and Jay Cousins we've been doing a lot of playing around with bioplastics. Here you can see the original post with a video that shows you how they made bioplastic. Additionally this video is quite helpful. So why have I been spending every minute of my free time cooking bioplastic?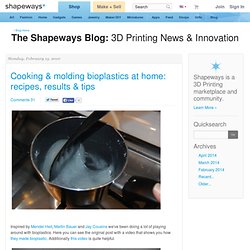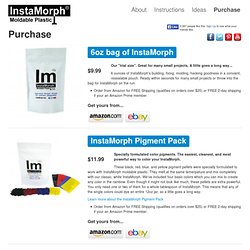 Specially formulated color pigments. The easiest, cleanest, and most powerful way to color your InstaMorph. These black, red, blue, and yellow pigment pellets were specially formulated to work with InstaMorph moldable plastic.
Moldable Plastic » Purchase