Online toys
Dropping Digital Knowledge
In my new free ebook Google Documents for Teachers I included directions for using the Flubaroo script to grade multiple choice quizzes. The Flubaroo website offers a good video that will walk you through the process too.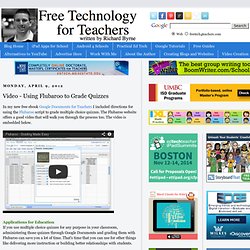 Video - Using Flubaroo to Grade Quizzes
Blended
Edcanvas - The one place for teachers to create and deliver lessons digitally
Looking for the best cloud computing software for your school? What about a way to remotely store homework and other assignments?
How do you feel about mathematics? Love or hate it?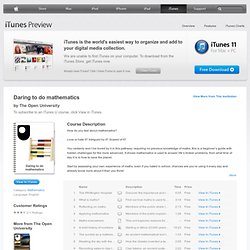 Daring to do mathematics - Download Free Content from The Open University on iTunes
The Super Book of Web Tools for Educators The Super Book of Web Tools for Educators