Strategies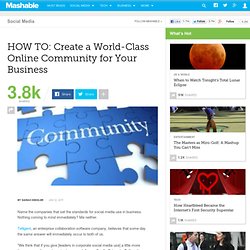 Name the companies that set the standards for social media use in business. Nothing coming to mind immediately? Me neither.
12 elegant new responsive websites for design inspiration Responsive design is still a hot topic, but it's slowly joining the mainstream that has become the mobile-first mantra of innovative companies. With lots of new-build websites being responsive and many replatforms, too, there's plenty to review each quarter. Here I've picked out 12, mostly from March 2014 launches alone.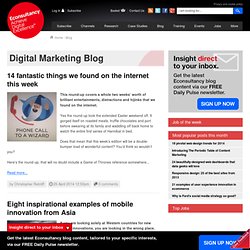 Share and Discover Web Trends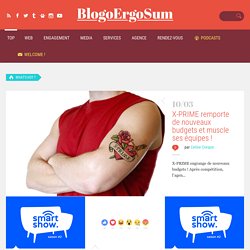 Mesdames, détrompez-vous cet article vous concerne et va vous intéresser ! Le 02 mars 14 avait lieu la superbowl du football français : le classico PSG-OM sur la chaîne cryptée. Bien que l'affiche ait perdu de sa superbe, le classico reste un match de gala. Cette année encore, ce match aura rassemblé plus de téléspectateurs que n'importe quel autre match de la saison avec 2,6 millions au match aller (2,3 millions au match retour).
Identifiez-vous Mémoriser Identifiants oubliés Créer ses identifiants Accueil Créations