Wordpress
Better Image Management With WordPress - Smashing Magazine
WordPress has a nice media uploader dialog that it uses on the editor pages. Now wouldn't it be nice if you could use it to handle image uploads for part of a plugin or theme you're writing?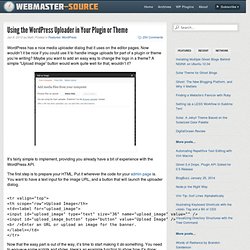 Using the WordPress Uploader in Your Plugin or Theme
Free Simple Email Service Plugin for WordPress | WP SES
The WordPress Mobile Pack is a complete toolkit to help mobilize your WordPress site and blog.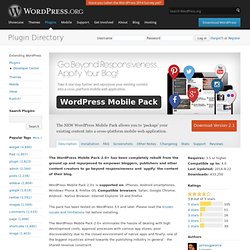 WordPress Mobile Pack
AutoBlogged™ WordPress Autoblog Plugin « WordPress AutoBlog Plugin AutoBlogged™ WordPress Autoblog Plugin
Soumettre des articles, Trouver des articles, Annuaire de recherche d'articles - Articlonet.fr
J'ai récemment eu besoin d'afficher de manière élégante les pièces jointes à des articles et des pages.
Shortcode WordPress : afficher les documents liés aux billets – Attachments shortcode – piouPiouM's dev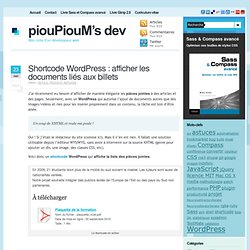 L'Écho des Plugins WP