Illustrations
MITICA ILLUSTRATIONS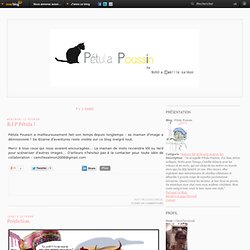 Mercredi 13 février 3 13 /02 /Fév 17:46 Pétula Poussin a malheureusement fait son temps depuis longtemps : sa maman d'image a démissionné ! Sa dizaine d'aventures reste visible sur ce blog malgré tout. Merci à tous ceux qui nous avaient encouragées... La maman de mots reviendra tôt ou tard pour scénariser d'autres images...
Pétula Poussin
Sleeping Tale
Le jour où en me promenant sur l'île de la cité je suis tombée sur cette "TROP MIGNONNE" petite boutique je n'ai pas pu résister à l'envie de la prendre en photo. Située à deux pas de la cathédrale Notre Dame de Paris, cette petite fabrique à cupcakes m'a tout de suite inspirée. La devanture tout d'abord très soignée, très typique.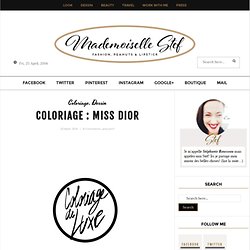 ByGlam: "La Mode, La Mode....Et puis quoi encore?!"
Je crée des toiles numériques à partir d'une photo, visant à transformer la perception de notre propre image et de celle des gens qui nous entourent. Mon oeuvre consiste en ayant recours à l'Art, à démonter la mécanique des illusions et à porter un autre regard sur nous même. Je réalise des commandes personnelles, d'après une photo que l'on m' envoie, nous définissons ensemble le format, les couleurs...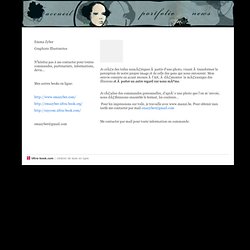 Book::narcisse
Magda Antoniuk
trends up
stivo
Dan Stafford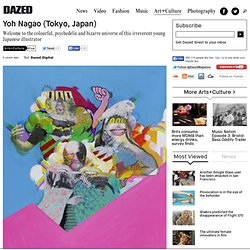 Yoh Nagao (Nagoya, Japan)
The work of Yoh Nagao is so irreverent and skewed that we just had to get some of it up on Dazed Digital after he paid a visit to Dazed Towers with his portofolio. In between regaling us with a twisted tale of an ex-tutor's love for his cat, we discovered that he had made quite a name for himself in Europe already and was hoping to head for the Big Apple next. Suffice to say, Yoh Nagao is a talent to keep an eye open for in 2010... What's... ... your work all about?They are sometimes mental pictures, sometimes fictions that are based on real episodes from my life.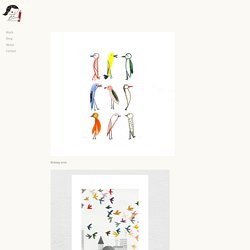 Tiffany & Co. Urban Graphic Flow magazine Coach
Valerie Oualid : Agent de ressources créatives | Kristof Luyckx
Mozilla Firefox