FreeWare
Mac Free: Utilities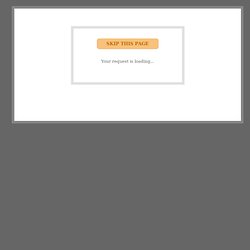 Your request is loading...
DoubleCommand
Software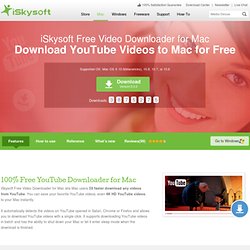 Easiest Free YouTube Downloader for Mac Automatically detects videos and provide you with a smart Download button to quickly download YouTube videos, including HD videos.
Free Video Downloader for Mac-Download YouTube Videos| iSkysoft
G'MIC : GREYC's Magic Image Converter
Install MAMP to Run Joomla 1.5 On Your Macintosh Computer
To date the current version of MAMP is 1.7.2. It was published on August 27, 2008.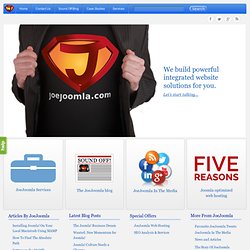 Explore: Utilities MacUpdate Software Updates and Downloads for Apple Mac OS X and iPhone
Titanium's Software • Forums
A list of 10 Mac freeware lists | thriftmac | free Mac software, Mac freeware, free Mac games
We here at MacApper love Mac freeware, and try to write about it whenever we can.
The Great Mac OS X Freeware List
Whether you are new to Mac or an old pro, CrossOver Mac can get your Windows productivity applications and PC games up and running on your Mac quickly and easily. CrossOver Mac runs the Windows software that you need on Mac at home, in the office or at school without purchasing a Windows license, without rebooting your computer and without having to use a virtual machine. To see how your favorite application runs under CrossOver, check out What Runs, or use search tool at the top of this page. And be sure to download our risk free 14 day trial.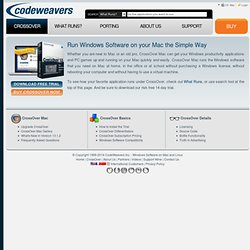 CrossOver: Windows Emulator for Mac OS X and Linux - CodeWeavers
Fusion: Run Windows on Mac for Desktop Virtualization
Mac OS X Software Downloads, page 2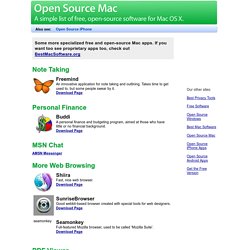 Freemind
Open Source Mac - Free, Open-Source software for OS X