Open Source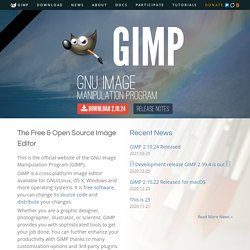 GIMP is the GNU Image Manipulation Program. It is a freely distributed piece of software for such tasks as photo retouching, image composition and image authoring. It works on many operating systems, in many languages. (more...) This is the official GIMP web site.
The Development Channel lets you test an experimental new version of this add-on before it's released to the general public. Once you install the development version, you will continue to get updates from this channel. To stop receiving development updates, reinstall the default version from the link above.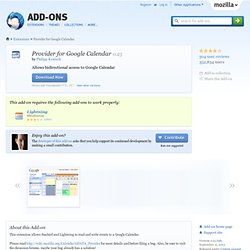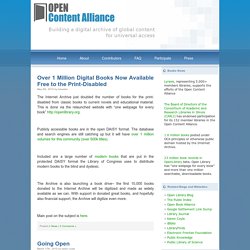 The grand and dastardly scheme was to construct an organization to control/monetize the Orphans — might they get away with it? It seems they might — in fact everyone seems to be playing the role that was laid out for them by Google et al. As seen in the New York Times today, they may be getting what they want: "Laying out a path forward, the [Justice] department said some of its antitrust concerns could be mitigated by 'some mechanism by which Google's competitors' could gain comparable access to orphan works."
This tutorial shows a quick way of installing a LAMP server (Linux + Apache + MySQL + PHP/Perl together commonly known as LAMP Server.) on CentOS and RHEL server systems. Apache Web Server 2.0 MySQL Database Server 5.0 PHP Scripting Language 5.0 phpMyAdmin - Web based MySQL Administration Tool Webmin - A free web based hosting control panel Goal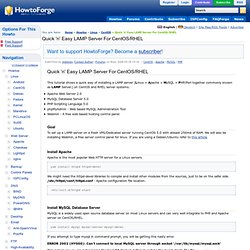 Quick 'n' Easy LAMP Server For CentOS/RHEL | HowtoForge - Linux
How do I use yum command to update and patch my Red hat Enterprise Linux / CentOS Linux version 5.x server via RHN / Internet? Can I use up2date command under RHEL 5? up2date command was part of RHEL v4.x or older version.
yum command: Update / Install Packages Under Redhat Enterprise /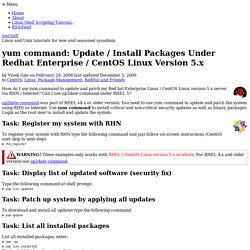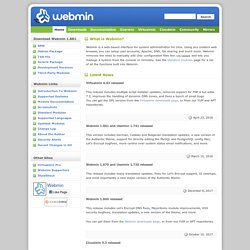 Webmin is a web-based interface for system administration for Unix. Using any modern web browser, you can setup user accounts, Apache, DNS, file sharing and much more. Webmin removes the need to manually edit Unix configuration files like /etc/passwd, and lets you manage a system from the console or remotely. See the standard modules page for a list of all the functions built into Webmin, or check out the screenshots. Cloudmin 7.6 released This update improves support for XenServer 6, allows importing of Stacklet subscriber images, adds per-image post-creation scripts, adds support for virtual CPUs under OpenVZ, makes single-system backups easier, and fixes a bunch of minor bugs.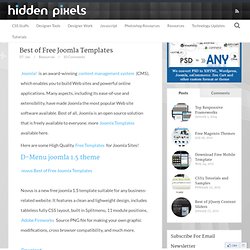 Joomla! is an award-winning content management system (CMS), which enables you to build Web sites and powerful online applications. Many aspects, including its ease-of-use and extensibility, have made Joomla the most popular Web site software available. Best of all, Joomla is an open source solution that is freely available to everyone. more Joomla Templates available here. Here are some High Quality Free Templates for Joomla Sites!
Best of Free Joomla Templates
Open Source Matters
Open Source Matters, Inc. (OSM) is a not-for-profit formed under United States and New York state law that provides organizational, legal, and financial support for the Joomla! open-source project. OSM has been incorporated as a New York not-for-profit to ensure the Joomla project and future projects continue to exist beyond the participation of individual volunteers.