Utilities
What is CPU-Z CPU-Z is a freeware that gathers information on some of the main devices of your system. CPU Name and number.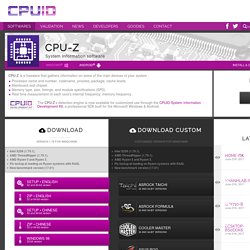 Free Data Recovery Software, Backup Software and Partition Manager Freeware in Windows and Linux - EaseUS
Welcome to JAM Software
Multiplicity ™ enables you to control up to 9 PCs with only one keyboard and mouse.
Corporation - Software - Multiplicity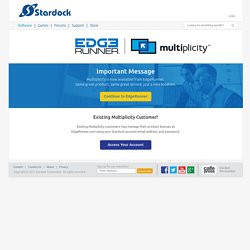 • Smart Taskbar UltraMon adds an additional taskbar for each secondary monitor, and each taskbar only shows tasks from the monitor it is on.
UltraMon Overview