Creative
The Biggest Secret of Photography. A Post By: marcsilber In this post Marc Silber shares his #1 tip for improving your photography.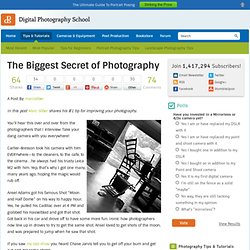 You'll hear this over and over from the photographers that I interview: Take your dang camera with you everywhere! 12 Ways to Add Randomness and Creativity to Your Photography. 20 Quick Street Photography Tips. A Post By: Darren Rowse I was going through an old 'Digital Photographer' magazine this afternoon and came across a good Top 20 list of tips for those wanting to get into Street Photography.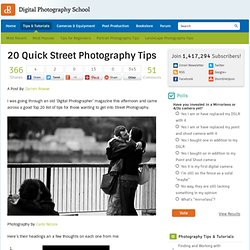 Photography by Carlo Nicora Here's their headings an a few thoughts on each one from me: Less is More – don't take too much equipment and travel light. Smoke Art Photography - An Introduction. Discussing Freezing water drops with flash in Technique.
---