Framework
Type-a-file
Museo SlabMuseo Sans Below you'll find some text marked up with the core elements of Type-a-file. View the source code to find out how to use them on your own site.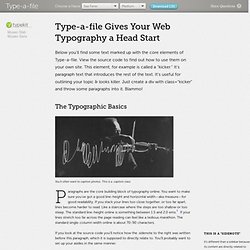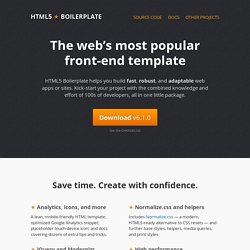 Save time. Create with confidence. ★ Analytics, icons, and more
Every layout in Less Framework is based on a single grid, composed of 68 px columns with 24 px gutters. The only measures that change from layout to layout are the amount of columns and the width of the outer margins. The three sets of typography pre­sets are aligned to a 24 px baseline grid; one is based on 16 px body text, one on 17 px, and one on 18 px. Both sets contain several harmonious type sizes calculated using the Golden Ratio.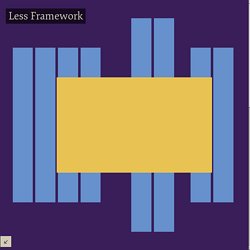 Download - CSS, sketch paper, and templates for: Acorn, Fireworks, Flash, InDesign, GIMP, Inkscape, Illustrator, OmniGraffle, Photoshop, QuarkXPress, Visio, Exp Design. Repository at GitHub. Essence The 960 Grid System is an effort to streamline web development workflow by providing commonly used dimensions, based on a width of 960 pixels.