Other
Tinygrow. Saints Index - I. Your Catholic Voice is a small non-profit that helps fund the #1 Catholic website in the world - Catholic Online.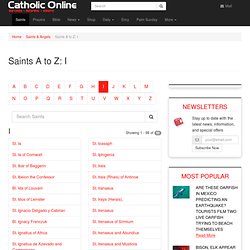 With our small staff, Catholic Online serves over 4 million people every month - with tens of millions of page views. Catholic Online survives on ads and donation through Your Catholic Voice Foundation averaging about $20. Now is the time we ask. Soap Making Instructions | Soap Making Recipes and Tutorials | Teach Soap. Old Spice Voicemail Message Generator. Alphabetical Index. Traditional multi-player card games for which rules are available from this site are listed below in alphabetical order, together with the number of players and the design and number of cards or tiles needed for each - see further explanation at the end of the page.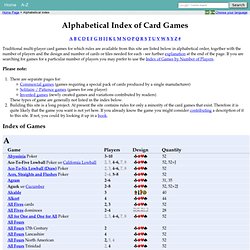 If you are searching for games for a particular number of players you may prefer to use the Index of Games by Number of Players. Please note: When it drops | helping you keep track of the newest releases.
Interesting tidbits. Stop, You're Killing Me! What can you learn on youtube? - Tomash.soup. Green, Healthy & Safe Product Ratings & Reviews.
---