Other
tinygrow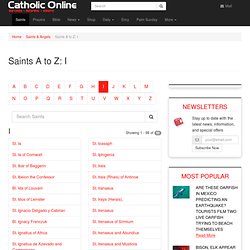 Your Catholic Voice is a small non-profit that helps fund the #1 Catholic website in the world - Catholic Online. With our small staff, Catholic Online serves over 4 million people every month - with tens of millions of page views. Catholic Online survives on ads and donation through Your Catholic Voice Foundation averaging about $20. Now is the time we ask.
Saints Index - I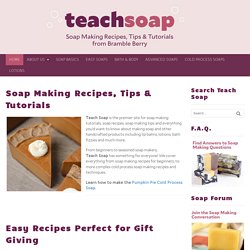 Soap Making Recipes, Tips & Tutorials Teach Soap is the premier site for soap making tutorials, soap recipes, soap making tips and everything you'd want to know about making soap and other handcrafted products including lip balms, lotions, bath fizzies and much more. From beginners to seasoned soap makers, Teach Soap has something for everyone! We cover everything from soap making recipes for beginners, to more complex cold process soap making recipes and techniques. Check out our tutorial for Hot Process (CPOP) Swirls (left).
Soap Making Instructions | Soap Making Recipes and Tutorials | Teach Soap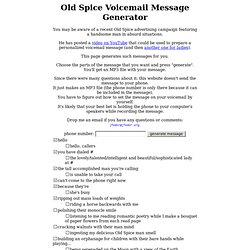 You may be aware of a recent Old Spice advertising campaign featuring a handsome man in absurd situations. He has posted a video on YouTube that could be used to prepare a personalized voicemail message (and then another one for ladies). This page generates such messages for you. Choose the parts of the message that you want and press "generate". You'll get an MP3 file with your message. Since there were many questions about it: this website doesn't send the message to your phone.
Old Spice Voicemail Message Generator
Alphabetical Index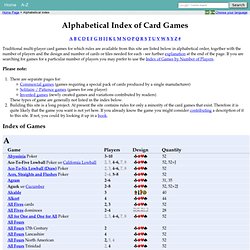 Traditional multi-player card games for which rules are available from this site are listed below in alphabetical order, together with the number of players and the design and number of cards or tiles needed for each - see further explanation at the end of the page. If you are searching for games for a particular number of players you may prefer to use the Index of Games by Number of Players. Please note:
When it drops | helping you keep track of the newest releases
Movies Harry Potter and the Deathly Hallows: Part 2 Snow Flower and the Secret Fan Harry Potter and the Deathly Hallows Part 2: An IMAX 3D Experience Harry Potter and the Deathly Hallows: Part 2: 3D see more movie releases
Anthony Award Winning Website Stop, You're Killing Me! is a resource for lovers of mystery, crime, thriller, spy, and suspense books. We list over 4300 authors, with chronological lists of their books (over 49,000 titles), both series (5000+) and non-series.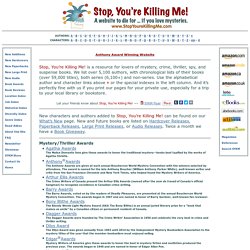 Stop, You're Killing Me!
what can you learn on youtube? - Tomash.soup
Green, Healthy & Safe Product Ratings & Reviews