Spices
Carrot Cake Cookies with Cream Cheese Filling - Weekend Baking » Strands of My Life
Scientifically Sweet: The best Chewy Apricot Almond Oatmeal Cookies!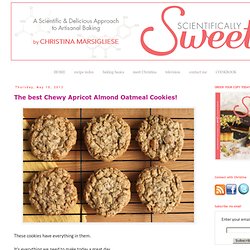 These cookies have everything in them. It's everything we need to make today a great day. Honey, brown sugar, rolled oats, toasted almonds, sunflower seeds, flax, cinnamon and fruit. It totally screeeeeaaams BREAKFAST! To me these are the best Chewy Apricot Almond Oatmeal Cookies for real! Oh...and ya...there's butter.
I have been wanting the Joy the Baker cookbook since before it even came out.
Mis-Cakes Oven Adventures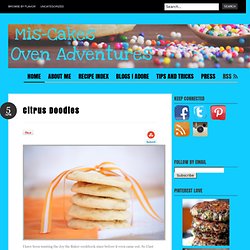 Peppermint Snickerdoodles |
Persimmons are amazing.
Healthy and Gluten-Free Cinnamon Persimmon Cookies (Only 4 Ingredients!)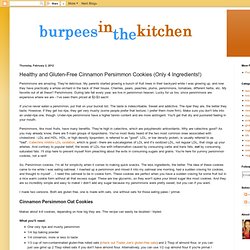 Today we celebrate the Chinese New Year: 新年快乐!
Happy Chinese New Year!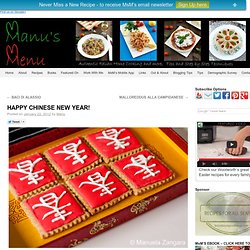 While my kids were playing outside the other day, it dawned on me: I have three children who can independently zipper coats, put on snow pants, boots, mittens, hats, and scarves WITHOUT MY HELP.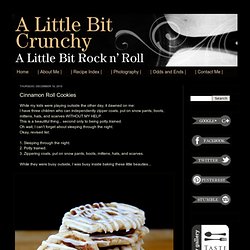 A Little Bit Crunchy A Little Bit Rock and Roll: Cinnamon Roll Cookies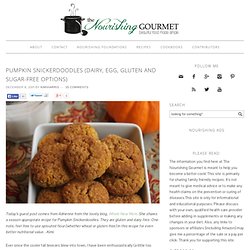 Today's guest post comes from Adrienne from the lovely blog, Whole New Mom.
Pumpkin Snickerdoodles (dairy, egg, gluten and sugar-free options)
Oooh, what a mysterious title. Not really all that mysterious, but it's late and so, you know, that's my story and I'm sticking to it.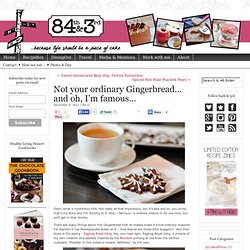 84th&3rd | Not your ordinary Gingerbread… and oh, I'm famous…
Usually, the desserts for these Sweet Saturday posts are made the weekend before the post actually goes up. So that means, while you guys are seeing these awesome, moist, flavorful whoopie pies for the first time today.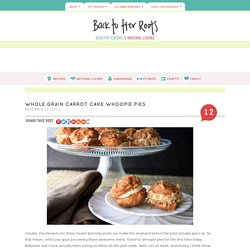 whole grain carrot cake whoopie pies
The season of giving will be upon us in just a few short days.