Gospel truths/ principles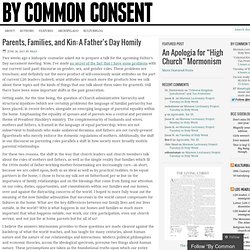 Parents, Families, and Kin: A Father's Day Homily « By Common Consent, a Mormon Blog
Two weeks ago a bishopric counselor asked me to prepare a talk for the upcoming Father's Day sacrament meeting. Now, I've made no secret of the fact that I have some problems with our current (and past) discourse on gender, sex, and gender roles.
Two years ago my children and I memorized The Living Christ as a Christmas gift to my husband. It is now a wonderful addition to our Christmas and Easter celebrations. Gearing up for our annual celebration on The Family: A Proclamation to the World, I have created memorization cards to help my children memorize the Proclamation.
Memorize The Family: A Proclamation to the World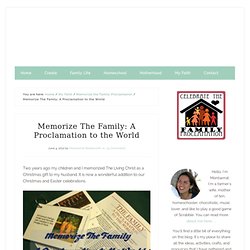 Faith
This will be short.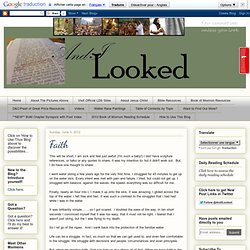 Guided Scripture Journal Pages: The Plan of Salvation
For Relief Society, I am creating Guided Scripture Journaling Pages each month in an effort to help us all get into the habit of scripture study and to get the gospel to those who don't make it on Sundays.
Guided Scripture Journaling Pages: The Godhead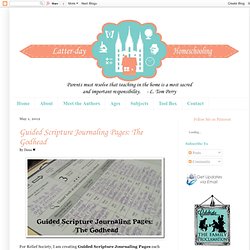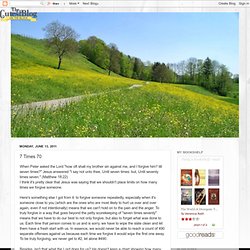 7 Times 70
When Peter asked the Lord "how oft shall my brother sin against me, and I forgive him?
Our Blue-Eyed Savior | Feminist Mormon Housewives Our Blue-Eyed Savior | angry activists with diapers to change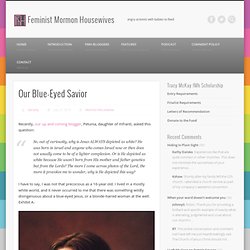 Recently, our up and coming blogger, Petunia, daughter of mfranti, asked this question:
Happy Mother's day!
Mothers in May – The Mothers of the Stripling Warriors « That Good Part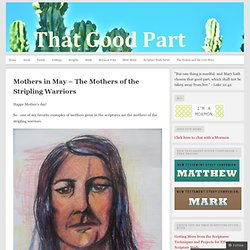 Pride vs Charity Journal Entry
Among other issues, last week's blog post has brought into crystal clear focus the need for living prophets - today, more than ever before!
Now More than EVER We Need Living Prophets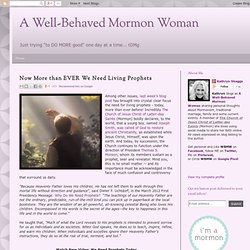 My Sacrament Meeting Talk Today about "The Creation"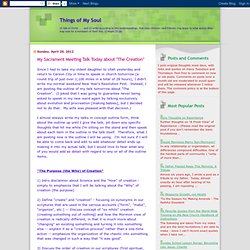 Since I had to take my oldest daughter to Utah yesterday and return to Carson City in time to speak in church tomorrow (a round trip of just over 1,100 miles in a total of 28 hours), I didn't write my normal weekend New Year's Resolution Post.
2-ne-9-journal.jpg 512×341 pixels
The First Principles and Ordinances of the Gospel: What Do They Mean to You?
My focus this month for my New Year's Resolution posts is principles and ordinances.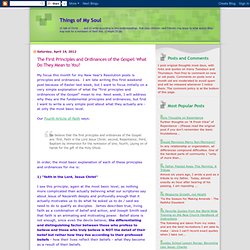 [Cross-posted to In Medias Res]
"What Think Ye of Christ?" « By Common Consent, a Mormon Blog
46 ¶Then there arose a reasoning among them, which of them should be greatest. 47 And Jesus, perceiving the thought of their heart, took a child, and set him by him, 48 And said unto them, Whosoever shall receive this child in my name receiveth me: and whosoever shall receive me receiveth him that sent me: for he that is least among you all, the same shall be great. (Luke 9:46-48)
Who's the greatest?
In Mosiah 18 and Mosiah 25 we learn much about the proper organization and role of Christ's church. Let's set the context. An off-shoot of the Nephites were under the reign of a wicked man named Noah.
Church Organization in The Book of Mormon - By Study and Faith
Ten Commandment Activity
We've done this simple activity with our children for years to help them understand how the ten commandments help us "love the Lord thy God with all thy heart, and with all thy soul, and with all thy mind.This is the first and great commandment.And the second is like unto it, Thou shalt love thy neighbour as thyself.On these two commandments hang all the law and the prophets." Download the pdf file: Ten Commandment Activity Cut out the heading and commandment strips.
Cry unto him in your houses, yea, over all your household, both morning, mid-day, and evening.
De-clutter with prayer
A Little Tipsy: 10 LDS Conference Activities for Kids
What is Perfection?
What is heaven like? Three Degrees of Glory | Jesus Christ
Name of Christ: Chief Cornerstone
Names of Christ Booklet.pdf - 4shared.com - document sharing - download
Reader
On Being Accountable: or, I Don't Believe in "The Final Judgment"
Diapers and Divinity
A Broken Heart | Jesus Christ
Gratitude Challenge {Free Printable}
My Joy and My Great Thanksgiving | We Talk of Christ, We Rejoice In Christ
Arising from darkness – the miracle of forgiveness « By Study and Faith
By Common Consent, a Mormon Blog
Forgiveness How To | Latter Day Woman Magazine
Diapers and Divinity
Helping Those Who Struggle When You Struggle, Too
Attributes to Acquiring Happiness–Repentance | Latter Day Woman Magazine
Evidence of Things Not Seen
The Lord's Ways
Turning To God and Trusting | Jesus Christ