Keyword tool
SpyFu exposes the search marketing secret formula of your most successful competitors. Search for any domain and see every place they've shown up on Google: every keyword they've bought on Adwords, every organic rank, and every ad variation in the last 6 years. Learn how to connect with these domains, too. Find online and traditional leads methods -- social media, email, phone, and address -- you can't find anywhere else.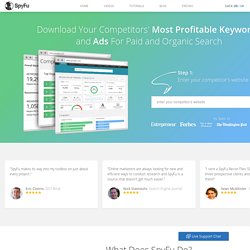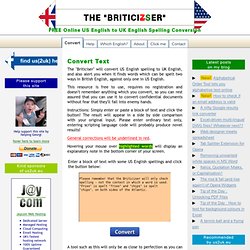 FREE Online US English to UK English Conversion Tool
The "Briticiser" will convert US English spelling to UK English, and also alert you when it finds words which can be spelt two ways in British English, against only one in US English. This resource is free to use, requires no registration and doesn't remember anything which you convert, so you can rest assured that you can use it to convert confidential documents without fear that they'll fall into enemy hands. Instructions: Simply enter or paste a block of text and click the button! The result will appear in a side by side comparison with your original input. Please enter ordinary text only, entering scripting language code will probably produce novel results! General corrections will be underlined in red.
Keywords > Discovery for "cheap gold gift" | Searchmetrics Essentials
More keywords! More research! More filters! More search ranges! More optimization potential!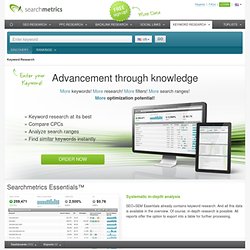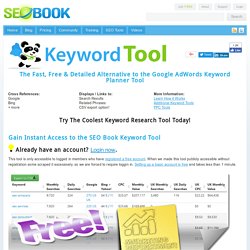 New: Generate keywords using our keyword list generator. Clean up your keyword lists using our keyword list cleaner. How Does The SEO Book Keyword Tool Work? This keyword tool is powered by Wordtracker. You can explore more keywords by subscribing to their powerful keyword research tools - which currently offers a free full featured 7-day trial!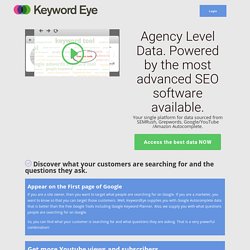 Analyze keyword trends within the on-site content of top ranking search pages. The 'Content Analysis' tool gathers the clean content (eliminating navigation, ads etc) of the top 3 ranking URLs for a given query within a selected search engine and displays the results in an image based word cloud. This is very useful for looking at on-site keyword trends for top search engine ranking pages, whether for SEO analysis or just from a messaging point of view.
Keyword Tool
Keywords are what people search for on Google. Your ad appears beside relevant search results. You create your ads You create ads and choose keywords, which are words or phrases related to your business.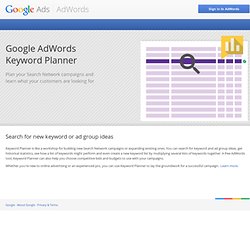 Free SEO Tool, SEO Evaluation Tool, Google Rank Tool, Keyword Rank Tool - SEO Group, Chicago Illinois