Irrisistable Mac Software
CleanMyMac: Best Mac Cleaner App for Mac OS X. Clean My Mac | MacPaw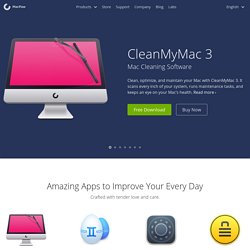 Hider 2 is an app that lets you hide and encrypt private data on your Mac. You can now confidently encrypt and password protect anything you deem confidential. And with features like custom grouping, global shortcut keys, menu bar access, and Maveric ... Read more ›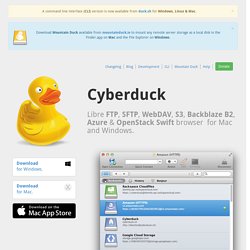 Connecting to every server. With an easy to use interface, connect to FTP (File Transfer Protocol), SFTP (SSH Secure File Transfer), WebDAV (Web-based Distributed Authoring and Versioning), Amazon S3, Google Cloud Storage and Rackspace Cloud Files. Emerging open cloud software standards.Works with thirdparty providers using either the S3 or Openstack Swift APIs. Fast FTP CoreA widely tested FTP (File Transfer Protocol) implementation for the best interoperability with support for FTP over secured SSL/TLS connections. Edit any file with your preferred editor. To edit files, a seamless integration with any external editor application makes it easy to change content quickly.
Mactracker - Get Info on any Mac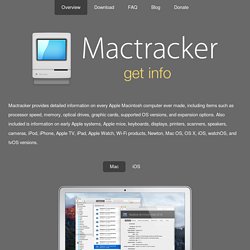 Mactracker provides detailed information on every Apple Macintosh computer ever made, including items such as processor speed, memory, optical drives, graphic cards, supported OS versions, and expansion options. Also included is information on early Apple systems, Apple mice, keyboards, displays, printers, scanners, speakers, cameras, iPod, Apple TV, iPhone, iPad, Wi-Fi products, Newton, iOS, Mac OS, and OS X versions. MaciOS © 2001 - 2014 Ian Page. Apple, the Apple logo, Mac, Macintosh, iPod, iPhone, and iPad are trademarks of Apple Inc. Terms of Use.
Air Display is the easiest way to turn almost any spare screen into an extra display for your computer. Wirelessly connect to an iPad or Android device from your laptop to create the ultimate road-warrior workstation. Or repurpose any nearby Mac or Windows PC to give yourself more screen real estate for your main computer.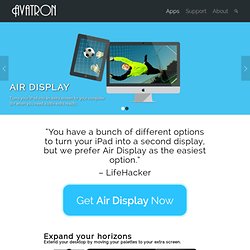 Air Display: make an iPhone, iPad or Mac an external monitor
Your computer screen on your Apple TV. Wirelessly. AirParrot adds AirPlay screen mirroring to any Windows or Mac computer.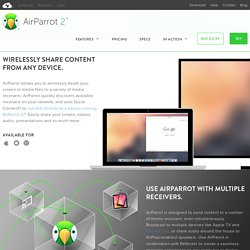 A notice to all of our users and supporters We began the Perian project over 6 years ago. We wanted to simplify viewing your content. Our team has attained that goal and with that in mind, Perian will be retired soon.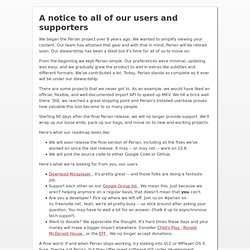 "The biggest software advance for writers since the word processor." —Michael Marshall Smith Grow your ideas in style Scrivener is a powerful content-generation tool for writers that allows you to concentrate on composing and structuring long and difficult documents.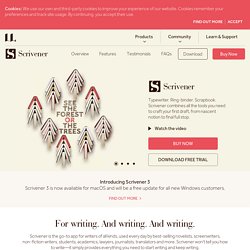 Hiss - Growl to Notification Center
A firewall protects your computer against unwanted guests from the Internet. But who protects your private data from being sent out? Little Snitch does! Protect your privacy Network Monitoring Redefined Take a look under the hood to see at a glance who talks to whom.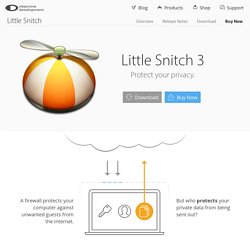 Our Macs can be chatty even when we wish they weren't. Apps, and even the OS itself, regularly reach out to the rest of your local network and to the Internet to probe, query, and blab. Little Snitch 3 intercepts these requests and presents them to you for inspection and approval. The latest update to the software adds inbound-connection management, too.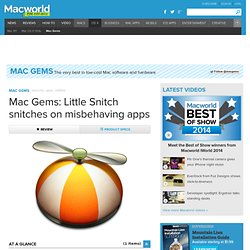 Mac Gems: Little Snitch snitches on misbehaving apps