Irrisistable Mac Software
CleanMyMac: Best Mac Cleaner App for Mac OS X. Clean My Mac | MacPaw
Mactracker - Get Info on any Mac
Ever wish you had an extra monitor for your Mac or PC? There's an app for that! Buy the Air Display app, download & install Air Display drivers on your computer, and you've got an instant second display. Start Using Air Display Use your iPad, iPhone, Android, Mac or Windows PC as a second (or third) monitor with no messy cables or wires. Use your finger to draw directly on the screen.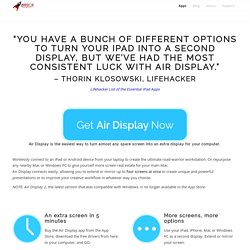 Air Display: make an iPhone, iPad or Mac an external monitor
"The biggest software advance for writers since the word processor." — Michael Marshall Smith Grow your ideas in style Scrivener is a powerful content-generation tool for writers that allows you to concentrate on composing and structuring long and difficult documents. While it gives you complete control of the formatting, its focus is on helping you get to the end of that awkward first draft.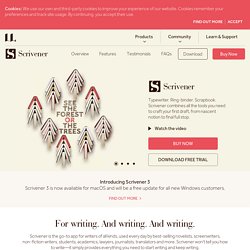 Hiss - Growl to Notification Center
A firewall protects your computer against unwanted guests from the Internet. But who protects your private data from being sent out? Little Snitch does! Protect your privacy Network Monitoring Redefined Take a look under the hood to see at a glance who talks to whom.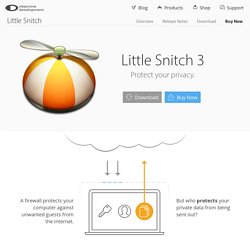 Our Macs can be chatty even when we wish they weren't. Apps, and even the OS itself, regularly reach out to the rest of your local network and to the Internet to probe, query, and blab. Little Snitch 3 intercepts these requests and presents them to you for inspection and approval. The latest update to the software adds inbound -connection management, too.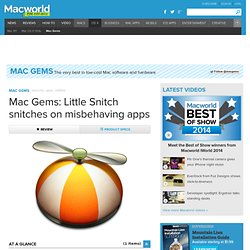 Mac Gems: Little Snitch snitches on misbehaving apps