TV
Shows
WarnerBros.com's television page is the ultimate online destination for information about, and websites for, WB TV shows, including a daily show listing (What's On Today). Television sites feature photos, e-cards, downloadable content, cast and crew biographies and interviews, episode guides, the stories behind the shows and more. The television page also serves as a gateway to the DVD page, where you'll find your favorite TV DVDs, and includes opportunities for fans to check out WB Fun Stuff and the official website for The WB television network. Television page TV on DVD page WB Fun Stuff page The WB site page Warner Bros. Sitemap -- See what we have to offer!
Warner Bros. Online: Television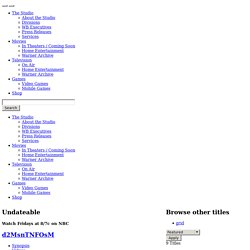 Sorry, currently our video library can only be watched from within the United States Hulu is committed to making its content available worldwide. To do so, we must work through a number of legal and business issues, including obtaining international streaming rights.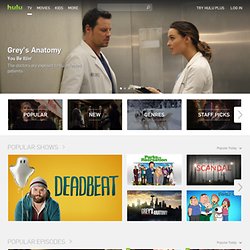 TV Home