Technology Transporter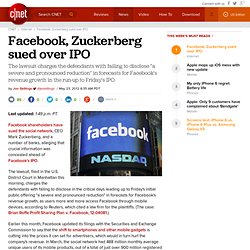 Last updated: 1:49 p.m.
Facebook, Zuckerberg sued over IPO | Internet & Media
Surprise! OS X Mountain Lion Roars Into Existence (For Developers Today, Everyone This Summer)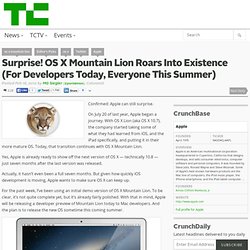 Confirmed: Apple can still surprise. On July 20 of last year, Apple began a journey.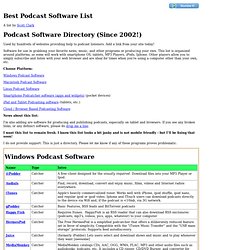 A list by Scott Clark
Podcast Software List - Many Platforms Including Windows, Macintosh and Linux
Vizio – Partnership & Collaboration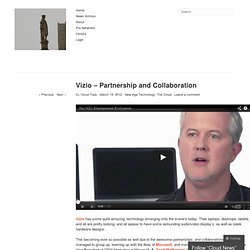 Vizio has some quite amazing, technology emerging onto the scene's today. Their laptops, desktops, tablets and all are pretty looking, and all appear to have some astounding audio/video display's, as well as sleek hardware designs.
Flipboard new version brings Instagram and other goodies
The Web fights back against Flipboard
A new face to entrepreneurship: NewMe accelerator (15 cool new startups)
More Air | English + Japanese Digital Studio | London | Web & Mobile Design
Sean Suchter
Microsoft has greatly improved its keyboard and mouse support for the Metro style Start Screen in Windows 8 Consumer Preview. We got the chance to try out a ViewSonic P100 this week and compared the touch controls to a traditional laptop. There are seven key gestures in Windows 8 Consumer Preview and a bunch of new keyboard shortcuts, improved from the often critiqued Developer Preview version.
Windows 8: touch vs. keyboard and mouse navigation (hands-on video)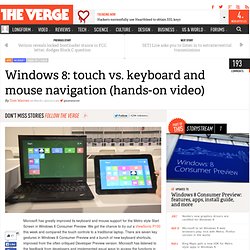 Your files online
Inktomi
Cool Websites: Awesome Webcam Games « « Tinkernut.com Tinkernut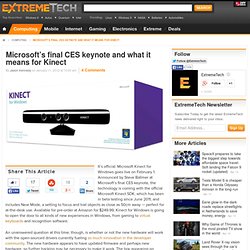 It's official: Microsoft Kinect for Windows goes live on February 1.
Microsoft's final CES keynote and what it means for Kinect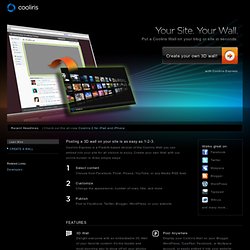 Posting a 3D wall on your site is as easy as 1-2-3. Cooliris Express is a Flash®-based version of the Cooliris Wall you can embed into your site for all visitors to enjoy. Create your own Wall with our online builder in three simple steps: Select content
BBC World Service - Ways to Listen