Facebook Businesses
Harley-Davidson
Manchester United - Pro Sports Team
Hundai
HubPages
Nespresso
Modern Family
Tide
Starbucks
Once Upon A Time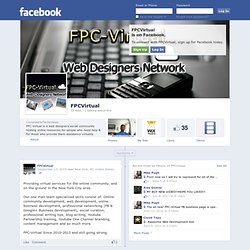 Providing virtual services for the online community, and on the ground in the New York City area. Our one man team specialized skills consist of: Online community development, web development, online business development, professional networking (FB & Google+ Business development), social curation, professional writing tips, blog writing, Youtube Partnership training, Youtube One Channel branding, content management and so much more.
HubPages - San Francisco, CA - Website
Introducing New Facebook Pages
Maker Studios
IMAX
Viddy, Inc.
Walmart
Ford Mustang
LIVESTRONG - Organization - Austin, TX
Facebook fête ses 10 ans : Merci à tous! Depuis sa création le 4 Février 2004, Facebook est devenu un service global et mobile, avec plus de 1,23 milliard d'utilisateurs actifs par mois dans le monde, 26 millions en France dont 18 millions ...chaque jour. Le succès de Facebook n'aurait pas été possible sans vous, ses utilisateurs, qui ont contribué à faire du site une partie intégrante de leur vie quotidienne et qui partagent plus de 6 milliards de Likes chaque jour en moyenne ! Pour vous remercier, Facebook lance « Une Rétrospective », un produit qui vous propose de créer un film personnalisé qui retrace vos plus grands moments sur Facebook. Pour revivre vos meilleurs souvenirs sur Facebook : https://www.facebook.com/lookbackSee More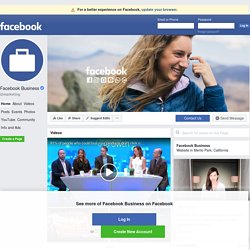 Kia Motors
Verizon Wireless
Tiffany & Company
AT&T
Today Show
Magnolia
Butterfinger
Bobsleigh then and now: The members of the Swiss II bobsleigh team at Lake Placid 1932 were Reto Capadrutt, Hans Eisenhut, Charles Jenny, and Oscar Geier. And, the members of the South Korean I bobsleigh team at Vancouver 2010 were Kang Kw...ang-Bae, Lee Jinhee, Kim Donghyun, and Kim Jung-Su. You can follow bobsleigh athletes and 5,000+ other verified Olympians on the Olympic Athletes' Hub. Download it for free on Android (http://bit.ly/Hr95MK) and iOS (http://bit.ly/Hm2TGv). #olympicsSee More
The Olypic Games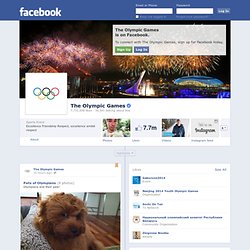 Toyota USA
Zena Cafe
Louis Vuitton
DatPiff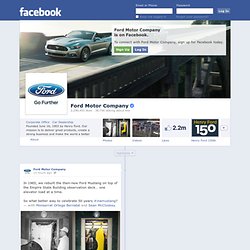 Ford Motor Company
What was the first Australian Ford Falcon to feature the iconic blue oval? The 1977 XC Falcon, commonly known as the XC and a 1/2, with revised suspension the more European influenced XC was updated to fend off the new Holden Kingswoods RT...S suspension system. Previous to this the Falcon featured Ford across the leading edge of the bonnet in letters. Fords advertising at the time was "Falcon the Great Australian Road Car". This is a picture of the XC Fairmont.
Facebook
Facebook
Herbal Essences
Ben & Jerry's
Dove
Dallas
Facebook
Red Bull
Castleville
The Bachelor
Macy's
Coldplay
Subway
Burberry
Chevrolet Volt
Xbox