Facebook Businesses
Harley-Davidson
Manchester United - Pro Sports Team
Hundai
HubPages
Nespresso
Modern Family
Tide
Once Upon A Time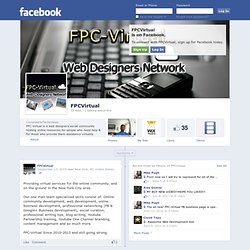 Providing virtual services for the online community, and on the ground in the New York City area. Our one man team specialized skills consist of: Online community development, web development, online business development, professional networking (FB & Google+ Business development), social curation, professional writing tips, blog writing, Youtube Partnership training, Youtube One Channel branding, content management and so much more.
HubPages - San Francisco, CA - Website
Introducing New Facebook Pages
Maker Studios
IMAX
Viddy, Inc.
Walmart
Ford Mustang
LIVESTRONG - Organization - Austin, TX
Kia Motors
Verizon Wireless
Tiffany & Company
AT&T
Today Show
Magnolia
Butterfinger
The Birth of the Olympic Rings The founder of the International Olympic Committee, Pierre de Coubertin, also created the Olympic Rings. Coubertin wrote a letter on July 15, 1913, and drew and colored the Rings on it by hand. This letter, ...pictured here, was the first time the Rings had ever been seen. Soon after, the Rings made their debut on their first flag.
The Olypic Games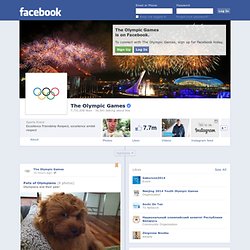 Toyota USA
Zena Cafe
Louis Vuitton
DatPiff
Ford Motor Company
Facebook
Facebook
Herbal Essences
Ben & Jerry's
Dove
Dallas
Facebook
Red Bull
Castleville
The Bachelor
Macy's
Coldplay
Subway
Burberry
Chevrolet Volt
Xbox