Information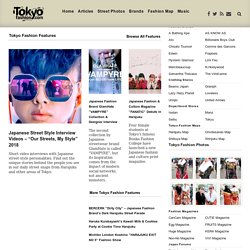 About TokyoFashion.com TokyoFashion.com is an online magazine devoted to clothing, accessories, and style in Tokyo, Japan. Sounds simple, eh?
Topshop short, American Apparel crop sweater, Sandro jacket, Saint Laurent shoes Last week I had my spring break and decided to spend it in Madrid with my girl Miranda. At the beginning I didn't know what to expect from the city/food/people/overall, but I knew it was going to be fun and relaxing to escape a bit from Paris. Now, I cannot express in words how much I loved my traveling there! everything was literally above my expectations and the vibe from everyone is amazing, and similar to that of my latin background, where people are just nice for the sake of being nice.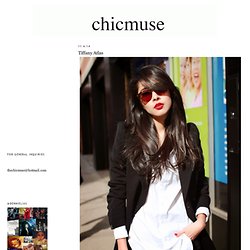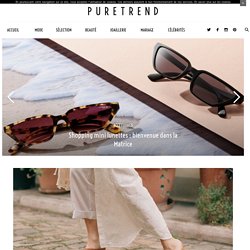 Hier Actualités mode Manon Leloup, la Parisienne de Comptoir des Cotonniers Pour sa nouvelle campagne du Printemps-Été 2014, Comptoir des Cotonniers ne dépayse pas les parisiennes puisque la marque a shooté sa campagne dans le célèbre quartier de... 24 Jan Julia Roitfeld, égérie sensuelle de Sisley Printemps-Eté 2014 C'est Julia Roitfeld, la fille de l'ex-rédactrice en chef de Vogue Caroline Roitfeld, qui a été choisie par la marque Sisley pour leur campagne Printemps-Eté 2014. Egérie sensuelle et trendy,... 24 Jan Pop Culture Grey's Anatomy : Ellen Pompeo, Patrick Dempsey et c'est reparti ! Est-ce que la série "Grey's Anatomy" est vouée à connaître le même succès de longévité que "Les Feux de L'Amour".
Fashion Daily News - Le 1er site professionnel de la mode et de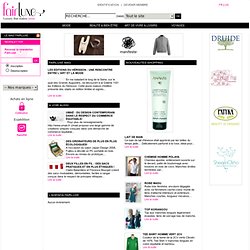 LAIT DE BAIN Ce bain de lait d'ânesse était apprécié par les belles du temps jadis… Délicatement parfumé à la rose, idéal pour... Lire la suite CHEMISE HOMME POLAYA Chemise ajustée, entièrement ouverte sur le devant, patte de boutonnage avec boutons en bois de coco. Manches droites terminées par... Lire la suite ROBE MADU Robe très féminine, encolure dégagée avec sa fermeture cache-coeur munie de liens d'attache intérieurs et extérieurs.
FairLuxe.com - Le luxe qui a du sens