Drinks
Pomegranate is an all time favorite of mine.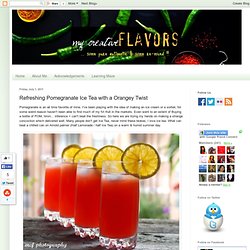 My Creative Flavors: Refreshing Pomegranate Ice Tea with a Orangey Twist
favorite summer drinks: iced coffee, strawberry limes
Do you know the frightening feeling you get every time you bite on something hard like a little stone which had been hiding in your rice or bread and you hear the cracking noise in your head and you think, damn this was my tooth?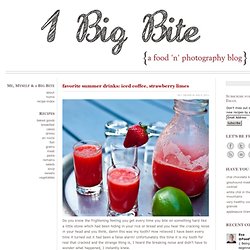 Tequila-Soaked Watermelon Wedges
Thursday January 27th, 2011 in Home Cooking
Carrot Orange Ginger Juice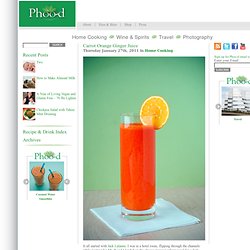 Warm spices, strong tea and steamed milk swirling around in my tummy make chai lattes a favorite during the winter months.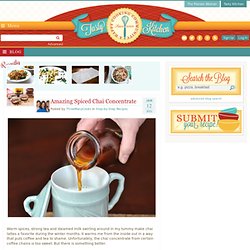 Step-by-Step: Amazing Spiced Chai Concentrate – Tasty Kitchen Blog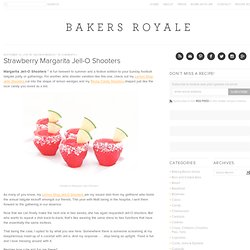 Strawberry Margarita Jell-O Shooters
Strawberry Margarita Jell-O Shooters Margarita Jell-O Shooters ~ A fun farewell to summer and a festive edition to your Sunday football tailgate party or gatherings. For another Jello shooter variation like this one, check out my Lemon Drop Jello Shooters cut into the shape of lemon wedges and my Rocky Candy Shooters shaped just like the rock candy you loved as a kid.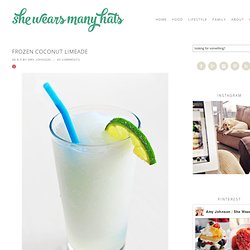 Frozen Coconut Limeade
Frozen Coconut Limeade gets me singing. Put the lime in the coconut and mix it all up?