More education
Personal development can affect all aspects of your life, from controlling your negative thoughts to gaining the self-confidence to excel at work. If you're in need of some inspiration to get you on the right road to improving yourself, the Internet is full of blogs that can offer guidance, advice and support to aid you in your journey. We've brought together 100 here, in no particular order, to help you get started. Must Read These are some of the most popular personal development blogs out there, so make sure to add them to your bookmarks.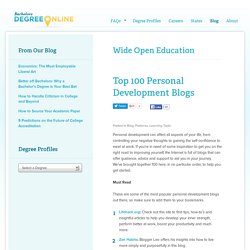 Now available! "It is 'the Missing Manual' for college. I laughed, I took notes, I loved every page." – Richard Bolles, author of What Color Is Your Parachute? "It would be impossible not to learn something important from this book."– J Steven Reznick, professor/associate dean, first-year seminars and academic experiences, U.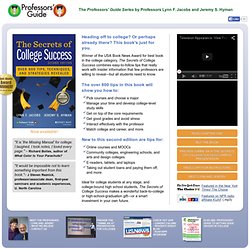 Professors' Guide
What Are Learning Styles? Learning Styles are important to learning success. Visual learners think in pictures and tend to perform better on written tests. Auditory learners learn best by listening, but may be distracted if there is too much noise.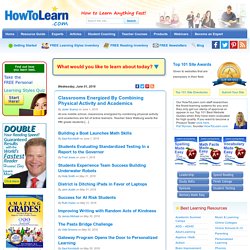 To Organize Millions of Articles Immediately Find the post needle in the blogosphere haystack. Do You Have Blog Overload? Remember the promise of RSS? All that great content delivered right to your newsreader.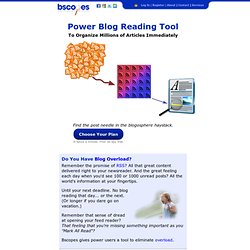 It's a free community. Ask questions. Give help. Earn medals.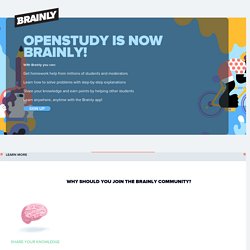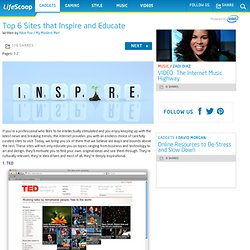 If you're a professional who likes to be intellectually stimulated and you enjoy keeping up with the latest news and breaking trends, the internet provides you with an endless choice of carefully curated sites to visit. Today, we bring you six of them that we believe are leaps and bounds above the rest. These sites will not only educate you on topics ranging from business and technology to art and design, they'll motivate you to find your own, original ideas and see them through.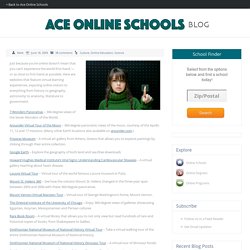 posted by Mark on June 18th, 2009 Just because you're online doesn't mean that you can't experience the world first-hand — or as close to first-hand as possible. Here are websites that feature virtual learning experiences, exposing online visitors to everything from history to geography, astronomy to anatomy, literature to government. 7 Wonders Panoramas – 360-degree views of the Seven Wonders of the World. Arounder Virtual Tour of the Moon – 360-degree panoramic views of the moon, courtesy of the Apollo 11, 12 and 17 missions.
post written by: Marc Chernoff Email The web is a powerful resource that can easily help you learn new skills. You just have to know where to look. Sure, you can use Google, Yahoo, or Bing to search for sites where you can learn new skills , but I figured I'd save you some time.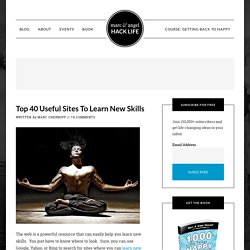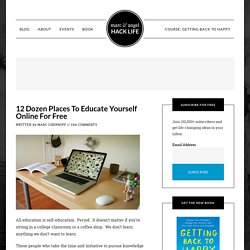 post written by: Marc Chernoff Email All education is self-education. Period. These days you can find all sorts of things online, from audio books to flash files, from sound effects to CSS templates. Below we compiled a list with over 100 download sites that serve that purpose. We will also try to keep the list updated, so if your favorite download site is not here, let us know about it with a comment. Audio Books