General concepts
Experiment
Even very young children perform rudimentary experiments in order to learn about the world.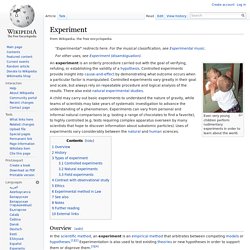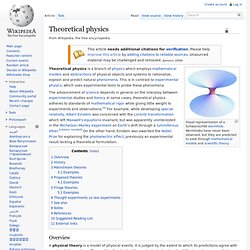 Theoretical physics is a branch of physics which employs mathematical models and abstractions of physics to rationalize, explain and predict natural phenomena .
Theoretical physics
A unit of measurement is a definite magnitude of a physical quantity , defined and adopted by convention or by law, that is used as a standard for measurement of the same physical quantity. [ 1 ] Any other value of the physical quantity can be expressed as a simple multiple of the unit of measurement. For example, length is a physical quantity. The metre is a unit of length that represents a definite predetermined length.
Units of measurement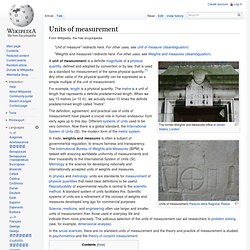 States of matter in physics are the distinct forms that different phases of matter take on. Four states of matter are observable in everyday life: solid , liquid , gas , and plasma . Further states are possible but do not naturally occur in our environment: Bose–Einstein condensates , neutron stars .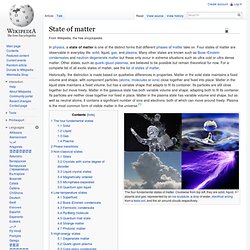 State of matter
Physical quantity
A physical quantity (or "physical magnitude") is a physical property of a phenomenon , body, or substance, that can be quantified by measurement . [ 1 ]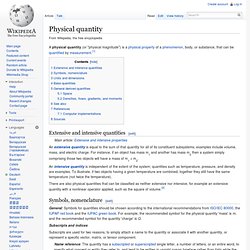 Observation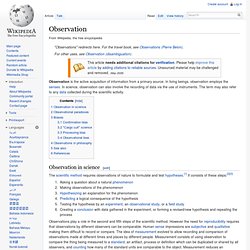 Observation is an activity of a living being, such as a human , which is necessary in order to receive knowledge of the world or about the environment through the senses , which often later involves the recording of data via the use of scientific instruments. The term may also refer to any data collected during this activity. [ edit ] Observation in science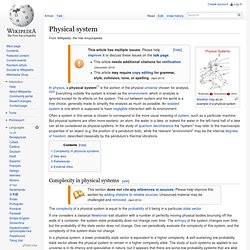 Physical system
Physical System (example) In physics , the word system has a technical meaning, namely, it is the portion of the physical universe chosen for analysis. Everything outside the system is known as the environment , which in analysis is ignored except for its effects on the system.
The Sun is Earth's primary source of light.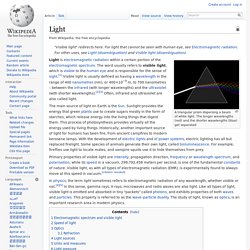 Gravitation , or gravity , is the natural phenomenon by which physical bodies appear to attract each other with a force proportional to their masses .