Travel advice
TravelPicz. Walking To The British Isles. St Mary's Island Looking at the global map you see quite clearly the shape of Great Britain, consisting of the majority of England, Scotland and Wales.
That is the name of the big large recognisable island. However did you know that the British Isles consists of over 6000 Islands. Out of shore all around are land masses ranging from the larger likes of Anglesey and Isle of Wight to tiny rocky islands and yes, thousands of them. Wonderful Castle Around The World. March 29th, 2011 Anila Arshad A castle is created on too big place.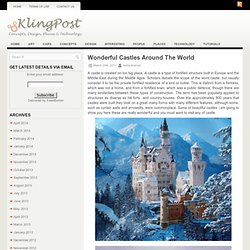 A castle is a type of fortified structure built in Europe and the Middle East during the Middle Ages. Scholars debate the scope of the word castle, but usually consider it to be the private fortified residence of a lord or noble. Upgrade Your Next Flight. Japan travel advice. The Foreign and Commonwealth Office (FCO) advise against all travel to the exclusion zones around the Fukushima Dai-ichi nuclear facility identified by the Japanese authorities.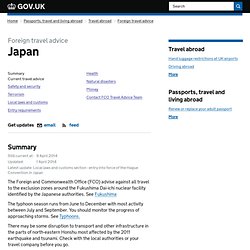 See Fukushima The typhoon season runs from June to December with most activity between July and September. You should monitor the progress of approaching storms.
---