Travel advice
TravelPicz
Walking To The British Isles
St Mary's Island
Wonderful Castle Around The World
March 29th, 2011 Anila Arshad A castle is created on too big place. A castle is a type of fortified structure built in Europe and the Middle East during the Middle Ages. Scholars debate the scope of the word castle, but usually consider it to be the private fortified residence of a lord or noble.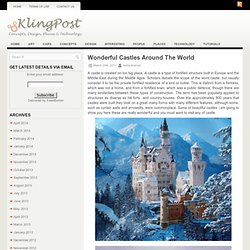 Upgrade Your Next Flight
The FCO advise against all travel to parts of the country.
Japan travel advice