Impressive pictures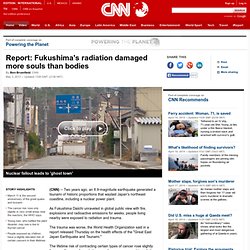 Report: Fukushima's radiation damaged more souls than bodies
People wearing protective suits and masks ride on a bus past the crippled Fukushima Daiichi nuclear power station in Okuma, Japan, on Saturday, November 12 2012. Journalists got their first ground-level glance around the stricken facility, eying shells of reactor buildings, tons of contaminated water, and workers still scurrying to mitigate damage from a crisis that began eight months ago. The crippled Fukushima Daiichi nuclear power station is seen through a bus window in Okuma on Saturday. An epic 9.0-magnitude earthquake and subsequent tsunami March 11 wreaked havoc around Japan, killing more than 15,000 people. While many of those died instantly, the East Asian nation was on edge for weeks as utility and government employees scrambled to prevent a worsening nuclear catastrophe at the Daiichi plant, located about 150 miles (240 kilometers) north of Tokyo.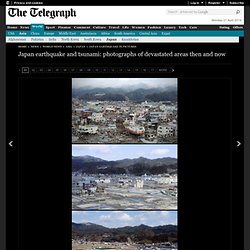 Japan earthquake and tsunami: photographs of devastated areas then and now
These three pictures show damage caused by the March 11, 2011 tsunami as seen from a hill overlooking the city of Kesennuma on March 16, 2011 (top), and the same area on Janury 14, 2012 (C) and on February 20, 2013. March 11, 2013 will mark the second anniversary of the massive earthquake and tsunami that pummelled Japan, claiming some 19,000 lives. Picture: PHILIPPE LOPEZ,TORU YAMANAKA,TOSHIFUMI KITAMURA/AFP/Getty Images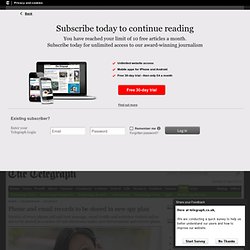 It is certain to cause controversy over civil liberties - but also raise concerns over the security of the records.
Phone and email records to be stored in new spy plan
Japan is just in the beginning of the long term recovery effort from the earthquake that struck off northeastern Japan on March 11. The crisis alert level from the damage to the Fukushima Nuclear Power Plant has now been raised to the highest level of impact, the same as the Chernobyl Russia incident 25 years ago. Searchers continue to look for the dead, displaced Japanese live in shelters, protests continue over use of nuclear power, Japan's economic engine may be disrupted, the massive cleanup of debris is just underway, aftershocks are feared and many continue to mourn those who were lost.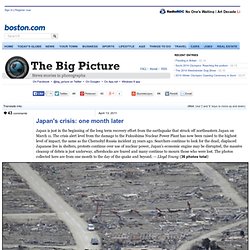 Japan's crisis: one month later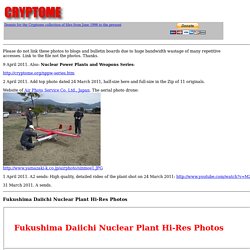 Please do not link these photos to blogs and bulletin boards due to huge bandwidth wastage of many repetitive accesses. Link to the file not the photos. Thanks.
Japan - New Fears as the Tragedy Deepens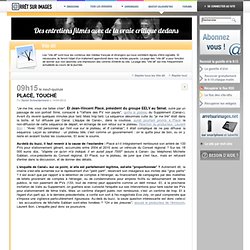 Une photo de la statue de la Liberté, à New York, à laquelle on a ajouté sur l'épaule, un vautour : c'et la Une du quotidien argentin pro-Kirchner Pagina 12. Une cour d'appel de New York a condamné, fin 2012, l'Argentine à rembourser intégralement 1,3 milliards de dollars à deux fonds spéculatifs, NML Capital (fliliale d' Elliott Management fonds appartenant à l'Américain Paul Singer) et Aurelius.
vite dit
Les dégâts vus du ciel
7b27e287-5bc7-4404-b5d3-e1aaed775da1_500
Yakitori-don time ! Miam on Twitpic
Terremoto de 8,9 Richter causa tsunami en Japón | Fotos HD v2.0 de Emol.com
A massive 8.9-magnitude quake hit northeast Japan on Friday, causing dozens of deaths, more than 80 fires, and a 10-meter (33-ft) tsunami along parts of the country's coastline.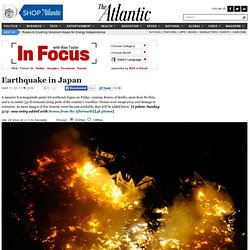 tp://www.buzzfeed.com/mjs538/the-most-incredible-pictures-of-the-japan-earthqua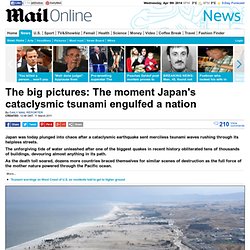 By Daily Mail Reporter Created 12:48 PM on 11th March 2011
8m6k8n7f8q7z7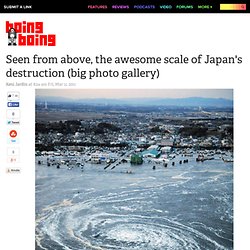 A whirlpool is seen near Oarai City, Ibaraki Prefecture, northeastern Japan, March 11, 2011. The biggest earthquake to hit Japan on record struck the northeast coast on Friday, triggering a 10-meter (33-foot) tsunami that swept away everything in its path, including houses, ships, cars and farm buildings on fire. (REUTERS/Kyodo )
Seen from above, the awesome scale of Japan's destruction (big photo gallery)
energylhvpd9-05.jpg (JPEG Image, 1318x918 pixels) - Scaled (70%)
j7Ekj.jpg (JPEG Image, 1280x720 pixels) - Scaled (78
Pictures of the day: 11 March 2011