Computer
CSE 457: Computer Graphics Introduction to computer image synthesis, modeling, and animation. Topics may include visual perception, displays and framebuffers, image processing, affine and projective transformations, hierarchical modeling, hidden surface elimination, shading, ray-tracing, anti-aliasing, texture mapping, curves, surfaces, particle systems, dynamics, character animation, and animation principles. Prerequisite: CSE 303 or CSE 333; CSE 326 or CSE 332; recommended: MATH 308.
25 free computer science books
Learning coding/programming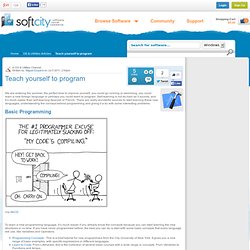 We are entering the summer, the perfect time to improve yourself, you could go running or swimming, you could learn a new foreign language or perhaps you could learn to program.
Missed lectures or hate teachers? Or want to study computer science courses without going to university?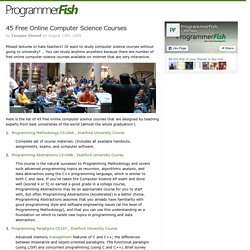 lecture review by Acme410 Good explanations, but when the instructor starts to do examples using a projector, the screen is to washed out to see what he is typing. Amazing resource