Clara.page
Clara
Sans attache, curieuse et généraliste, je m'accroche!
Sign In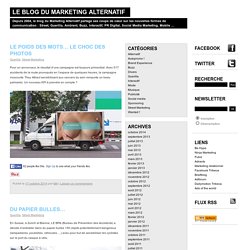 Du papier bulles… En Suisse, à Zurich et Bienne, LE BPA (Bureau de Prévention des Accidents) a décidé d'emballer dans du papier bulles 150 objets potentiellement dangereux (lampadaires, poubelles, véhicules …) avec pour but de sensibiliser les cyclistes sur le port du casque à vélo. Une banderole avec le message : « Un casque vous protège encore mieux » entouré le papier à bulles. via Ray-Ban en mode Instagram
Infopresse
Growing numbers of consumers can no longer escape an awareness of the damage done by their consumption: to the planet, society, or themselves. But a mixture of indulgence, addiction and conditioning mean that most can't substantially change their consumption habits. The result?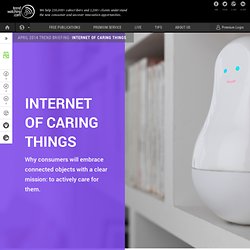 SOCOM