Comics
by Brian Cronin| June 12, 2010 @ 5:33 AM |28 Comments| This is a collection of all the past I Love Ya But You're Strange installments! I Love Ya But You're Strange is about looking at instances in comic book history where somewhat strange occurrences took place.
I Love Ya But You're Strange Archive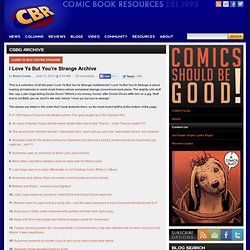 Site News Music Video Made With Little Nemo Art Check out this video for Jascha Hoffman's song "Some Hungry Guy", directed by Benjamin Ahr Harrison.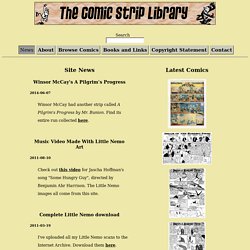 Comic Strip Library - Digital Collection of Classic Comic Strips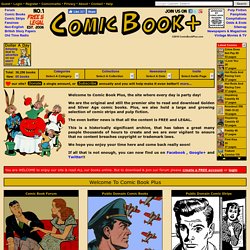 Welcome to Comic Book Plus, the site where every day is party day! We are the original and still the premier site to read and download Golden and Silver Age comic books. Plus, we also hold a large and growing selection of comic strips and pulp fiction.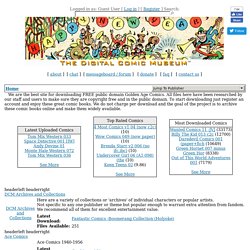 Cupples and Leon Co. 1902-1956 In 1903, Cupples & Leon collected such strips as The Katzenjammer Kids. Alphonse and Gaston, Happy Hooligan, On and Off the Ark, Poor Lil Mose and The Tigers. Their major competitor in books of comic strip reprints was Frederick A.
Coconino classics