Music blogs
Instagram
unnamed pearl
Trap | Remix Nation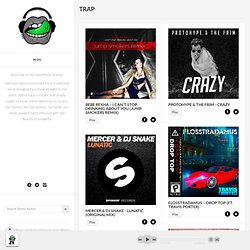 Bebe Rexha – I Can't Stop Drinking About You (Jump Smokers Remix) Protohype & The Frim - Crazy FLOSSTRADAMUS – Drop Top (Ft. Travis Porter)
: Dance Music Acapellas (55GB)
1,200 acapellas
this song is sick
Posted in Bangin, Chill, Premieres by nick | Tags: Drake, Free Download, Freestyle, Hip-Hop, Premiere, Tory Lanez, We Made It Toronto to Texas rapper Tory Lanez has been on the rise since his Conflicts of my Soul mixtape last year, and just recently dropped off a huge Sh!t Freestyle apart of a new series called #SWAVESESSION with Tory going in over tracks. Today he takes on Drake's "We Made It" ft.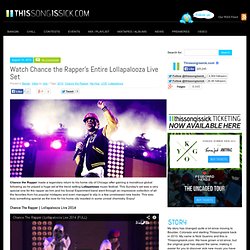 Music Reviews, Articles, Release Calendar and more at Metacritic
Loud and Sick music | Bass Music, Dance, Dubstep, Electro, Electronic, Filthy, Glitch, Sick, Dancefloor, Mixtapes, Remixes, Mashups, …
The Dubstep Kollection
The Blog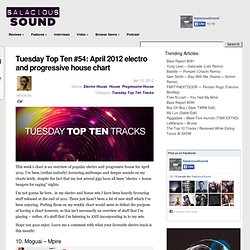 This week's chart is an overview of popular electro and progressive house for April 2012. I've been (rather unfairly) favouring midtempo and deeper sounds on my charts lately, despite the fact that my last several gigs have all been "electro + house bangers for raging" nights. I'm not gonna lie here.. in my electro and house sets I have been heavily favouring stuff released at the end of 2011. There just hasn't been a lot of new stuff which I've been enjoying. Putting those on my weekly chart would seem to defeat the purpose of having a chart however, so this isn't necessarily an overview of stuff that I'm playing – rather, it's stuff that I'm listening to AND incorporating in to my sets.
Tuesday Top Ten Tracks
www.acapellas4u.co.uk/lists/acapellas4u_list.txt
ThisSongIsSick.com 2.0
[Get Crunk] Clayton's Friday Party Playlist (Vol. 98) Better late than never, right, ninjas? #danceirresponsibly Fleetwood Mac Big Love (Nic Fanciulli Remix Like I Do (Wile Out! Mix)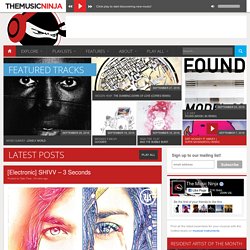 The Music Ninja - Discover new music everyday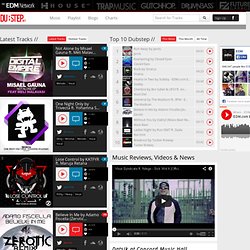 Datsik at Concord Music Hall The Digital Assassins Tour is making a stop in Chicago at the Concord Music Hall! Make sure to check out Datisk , Must Die! , Hexes and more! Insomniac Announces Valentine's Day CRUSH Event!
Dubstep Music: Here to remind you why it's cool to have ears