Outdoors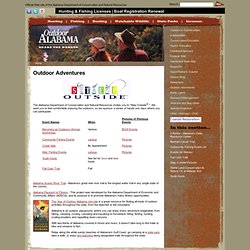 The Alabama Department of Conservation and Natural Resources invites you to "Step Outside®." We want you to feel comfortable enjoying the outdoors, so we sponsor a series of hands-ons days where you can participate. Alabama Scenic River Trail - Alabama's great new river trail is the longest water trail in any single state of the country.
Alabama Outdoor Adventures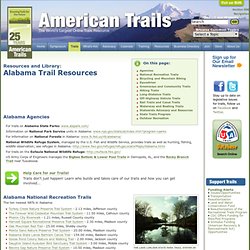 American Trails: Trail Resources in Alabama
Alabama Agencies For trails on Alabama State Parks: www.alapark.com/ Information on National Park Service units in Alabama: www.nps.gov/state/al/index.htm?
Natural Pools or Natural Swimming Ponds (NSPs) Let nature clean the water... Chemical-free water garden and swimming pool. The plant portion, or regeneration zone, is separated from the swimming area by the wall seen a few inches below the water's surface. www.naturalswimmingpools.com The pools have skimmers and pumps that circulate the water through the regeneration zone and back into the swimming area.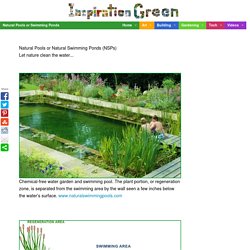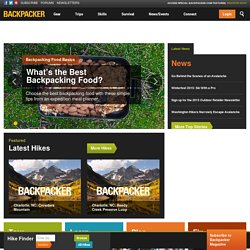 7 Aspirational Outdoor Jobs Working in the great outdoors is (mostly) a dream come true. Here are seven wilderness-driven careers that'll make any cubicle-dweller green with envy. Text by Shey Kiester. Gear Pro: Pack Some Power
Skip to Navigation Skip to Content Geocaching is the real-world treasure hunt that's happening right now, all around you. There are 2,368,962 active geocaches and over 6 million geocachers worldwide.