Outdoors
Alabama Outdoor Adventures. The Alabama Department of Conservation and Natural Resources invites you to "Step Outside®.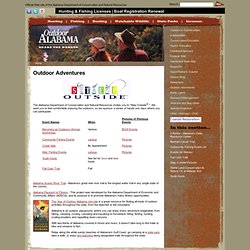 " We want you to feel comfortable enjoying the outdoors, so we sponsor a series of hands-ons days where you can participate. Alabama Scenic River Trail - Alabama's great new river trail is the longest water trail in any single state of the country. American Trails: Trail Resources in Alabama. Alabama Agencies For trails on Alabama State Parks: www.alapark.com/ Information on National Park Service units in Alabama: www.nps.gov/state/al/index.htm?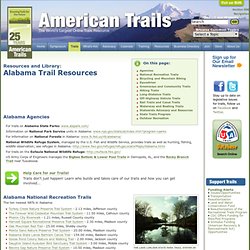 Natural Pools or Swimming Ponds. Natural Pools or Natural Swimming Ponds (NSPs) Let nature clean the water...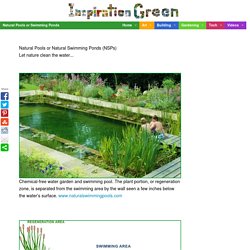 Chemical-free water garden and swimming pool. The plant portion, or regeneration zone, is separated from the swimming area by the wall seen a few inches below the water's surface. www.naturalswimmingpools.com The pools have skimmers and pumps that circulate the water through the regeneration zone and back into the swimming area.
Running
Your Backpacking, Hiking, Camping, Outdoor Gear, Adventure Travel, and Skills Magazine. Geocaching - The Official Global GPS Cache Hunt Site.
---