Paper Art
Folding Trees. Holly Ormrod. Galerie de papelartefacto. Zim and Zou. Official poster of the SXSW Film Festival 2014 (Austin, Texas).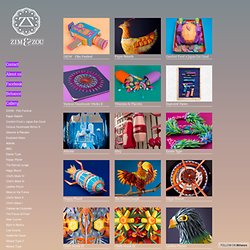 In collaboration with Gravillis. Austin's symbols : - Paramount Theater - Food Trailer Parks - South Congress Bridge bats (- The Texas Capitol) "Our goal was to create a poster that did not feel like it could be easily digitally reproduced. Ultimately, we wanted to embrace the 'do-it-yourself' ethos that SXSW has shown each year with their creative and imaginative footprint at the festival." -Gravillis Inc. Direction, Crafts, Illustration2014 The French NGO Ecofolio, who works to show the benefits of recycling, asked the agency June21 to promote this idea in a national print campaign. In addition to this, the creatives planned a two parts teasing campaign. Portfolio. Sue Blackwell.
Papier maché
John Dilnot. Tags Paper. Quilling. Paper toys art : imprimez gratuitement les meilleures maquettes papier. Brian Dettmer. Rhondas. NEW: I have made some lovely TEA BAG ENVELOPES that match some of my gift boxes and stand up cards, You can tuck them inside the card.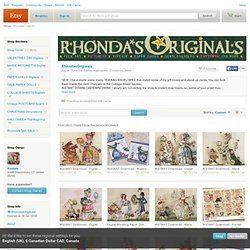 They are in the Collage Sheet Section. INSTANT DOWNLOADS ARE HERE: I slowly am converting the shop to instant downloads, so, some of your order may still be shipped to you via email until the conversion is completed. INTRODUCING: my one of a kind purses are in my HANDMADE BY ME Section! CHECK OUT MY DESTASH- See my "Rhonda's Tag Sale" section for non-RhondasOriginals cross stitch and sewing patterns that I am through using. Create handmade Valentine, Easter, Halloween, Marie Antoinette, Christmas, Thanksgiving style decorations using my digital downloads. Helen Musselwhite.
Origami
Paper Art trends.
---