Paper Art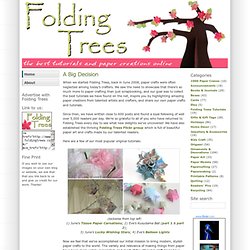 When we started Folding Trees, back in June 2008, paper crafts were often neglected among today's crafters. We saw the need to showcase that there's so much more to paper crafting than just scrapbooking, and our goal was to collect the best tutorials we have found on the net, inspire you by highlighting amazing paper creations from talented artists and crafters, and share our own paper crafts and tutorials. Since then, we have written close to 600 posts and found a loyal following of well over 5,000 readers per day.
Holly Ormrod
Galerie de papelartefacto
Official poster of the SXSW Film Festival 2014 (Austin, Texas). In collaboration with Gravillis. Austin's symbols : - Paramount Theater - Food Trailer Parks - South Congress Bridge bats (- The Texas Capitol) "Our goal was to create a poster that did not feel like it could be easily digitally reproduced. Ultimately, we wanted to embrace the 'do-it-yourself' ethos that SXSW has shown each year with their creative and imaginative footprint at the festival." -Gravillis Inc. http://sxsw.com/film/news/2014/2014-sxsw-film-posterArt Direction, Crafts, Illustration2014 The French NGO Ecofolio, who works to show the benefits of recycling, asked the agency June21 to promote this idea in a national print campaign. In addition to this, the creatives planned a two parts teasing campaign.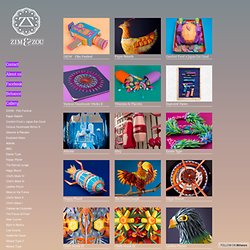 Zim and Zou
portfolio
John Dilnot
Tags Paper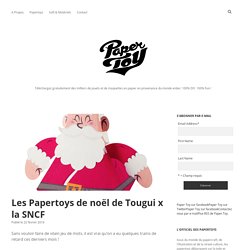 Ce robot au doux nom de Destructor H25 a été créé par Patrick Pasques dans le cadre de son livre de paper toys sur les robots. Je précise que cette version n'est pas dans le livre, c'est un petit bonus à télécharger gratuitement, alors profitez-en. Ce diorama (mise en scène) de Disney représente Alice au Pays des merveilles et sa charmante troupe, avec un gros oeuf pour décor ; ça tombe bien me direz-vous, c'est bientôt Pâques !! Big Joe, le spécialiste de la cuisine Italienne livre à domicile dans son superbe camion tout équipé. Miam ! Un paper toy de la série Boxzet qui a beaucoup de charme.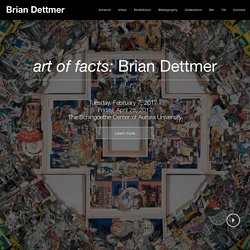 Press / Bibliography Ripley's Believe It or Not, Artistic License , 2009/2013 (Reproductions) Alsammare, Rima, "The Price of Knowledge," Curve (Beirut), 2012 (Reproductions) Arabesques , No. 65, (book cover/image commission), January – March 2012 (Reproductions)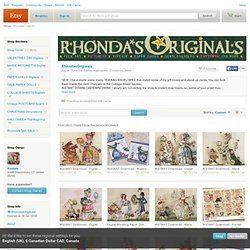 NEW: I have made some lovely TEA BAG ENVELOPES that match some of my gift boxes and stand up cards, You can tuck them inside the card. They are in the Collage Sheet Section. INSTANT DOWNLOADS ARE HERE: I slowly am converting the shop to instant downloads, so, some of your order may still be shipped to you via email until the conversion is completed. INTRODUCING: my one of a kind purses are in my HANDMADE BY ME Section! CHECK OUT MY DESTASH- See my "Rhonda's Tag Sale" section for non-RhondasOriginals cross stitch and sewing patterns that I am through using. Create handmade Valentine, Easter, Halloween, Marie Antoinette, Christmas, Thanksgiving style decorations using my digital downloads.
Rhondas
Paper Art trends