Tecnologia
Now that we are a full 1080p format over here, I've got a few large animated graphics that I can post throughout the year. This is a 24p, 1500 by 1200, 24bit .png animated sequence of a heli designed by our friend Karanak that we did a few years back. He designed and rendered the ship and I did the rotors and blades. The blades were modeled in and rendered out of Lightwave using cel shader. The animation was comped in Aftereffects and exported out to Flash. The graphic is 6 frames long and just a little over 3 megs!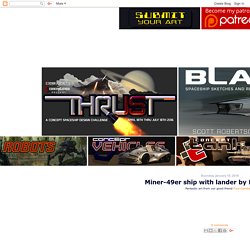 Blog colectivo: Inventos del Siglo XX
La mayoría de los avances de radar se debieron a razones militares pero la idea provino de la necesidad de alertar contra colisiones. La colisión del Titanic con un iceberg en 1912, hizo que se pensara en la invención de estos sistemas.En 1922, Guillermo Marconi dijo que se podrían detectar buques cuando hay mala visibilidad. Esta idea fue desarrollada en 1931 construyendo un equipo para enviar impulsos de radio detectores de barcos.El primer radar se instaló en Normandia, en un barco francés, para localizar la presencia de icebergs.Los británicos hicieron grandes esfuerzos por desarrollar el radar durante los años previos a la Segunda Guerra Mundial. Algunas personas les acreditan como los pioneros de ésta área. El primer sistema de radar de alerta (conocido como "Hogar en Cadena") fue el que construyeron alrededor de las islas Británicas, como alerta de las invaciones aéreas.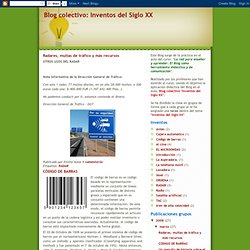 http://losinventos.iespana.es/
Robótica en Mendoza - DGE - Mendoza - Argentina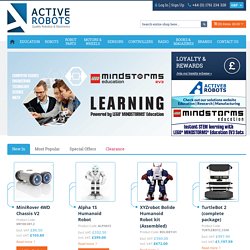 RoboteQ Roboteq Motor Controllers family continues to grow now with 14 main models and a dozen more variants, Roboteq's NxtGen controller's can drive more motor types and reach a broader application range than ever. Visit our Roboteq product page to find the controller that best fits your application or give us a call to discuss your specific requirements.
Do you know how to reside in a "greener" Residence? There are quite a few points you can do to make your Residence additional atmosphere friendly and sustainable. In addition to contributing to the atmosphere the following Ideas will conserve you a considerable quantity of dollars. A common House in Ireland consumes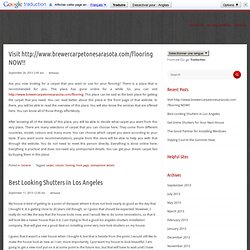 American Standard Robotics, Inc.
Algo quedó claro en este CES 2014, es el hecho de que Intel demostró que no puede con el mercado de Smartphones, simplemente llegó tan tarde que no pudo y en vez de quedarse intentando optó por lo que, a mi entender, es la jugada más inteligente: adelantarse. Así es, como no van a poder quebrar a Qualcomm, Samsung, NVidia y tantos otros fabricantes de CPUs ARM lo mejor que encontraron fue la miniaturización extrema del x86 para ir a lo que sigue, la informática que puedas vestir y ya no como un mero accesorio de un teléfono sino como un producto inteligente por sí mismo. El mejor caso para ejemplificarlo fue el Edison presentado, una PC completa en el tamaño de una tarjeta SD, un concepto que va mucho más allá de un smartphone, pensemos en la próxima década no en el próximo trimestre, dentro de esta tarjeta un procesador Quark de dos núcleos fabricado a 22nm, memoria RAM, almacenamiento flash, WiFi, Bluetooth y microcontrolador para I/O en tiempo real.
::TecnoGeek.com ::
Tienda de Robótica Personal
Ciencias Místicas | Portal de Ciencia y Tecnología
ROBOTS DREAMS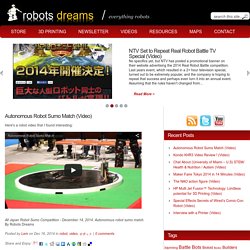 ROBOTIS SMART Flower (Video) Here's a robot video that I found interesting: This video demonstrate basic concept of ROBOTIS SMART Kit, which utilizes android phone as I/O device for robot. By ROBOTIS First Robotics Competition 2014 Windsor Essex Great Lakes Regional (not fighting ) (Video)
Corporation: Cleaning Robots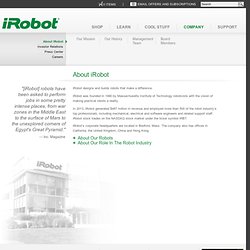 iRobot designs and builds robots that make a difference. iRobot was founded in 1990 by Massachusetts Institute of Technology roboticists with the vision of making practical robots a reality. In 2013, iRobot generated $487 million in revenue and employed more than 500 of the robot industry's top professionals, including mechanical, electrical and software engineers and related support staff. iRobot stock trades on the NASDAQ stock market under the ticker symbol IRBT. iRobot's corporate headquarters are located in Bedford, Mass. The company also has offices in California, the United Kingdom, China and Hong Kong.
CrustCrawler - Home