Design
Main : Jublin
Photoshop Tutorial: Wet Text and Water Droplets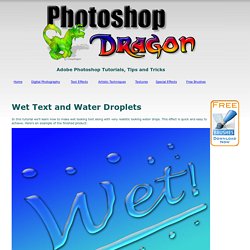 We'll start out with a simple gradient for our background, so create a new image with a transparent background. For my example here, I made the image 800 pixels wide by 600 pixels. Next, I set the foreground color to #0a10ff and the background color to #3ed3d5. You can choose other colors to suit your needs, though the water effect looks best against blue. Once you have your colors selected, choose the Gradient Tool
What is Divine Elemente? Divine Elemente is a web design software (Photoshop plugin): It creates a "non-existent bridge" between Photoshop and WordPress (PSD to WordPress) Focused on designers, bloggers, and everybody who knows Photoshop a little And doesn't want to get hands dirty with hand coding a WordPress theme The main purpose is to convert a design from Photoshop to HTML / CSS / PHP code. No coding.
Convert PSD to Wordpress with Divine. Convert Photoshop to Wordpress theme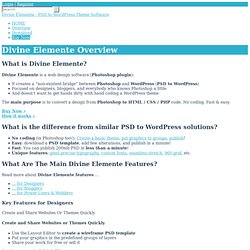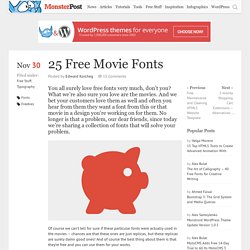 You all surely love free fonts very much, don't you? What we're also sure you love are the movies. And we bet your customers love them as well and often you hear from them they want a font from this or that movie in a design you're working on for them. No longer is that a problem, our dear friends, since today we're sharing a collection of fonts that will solve your problem.
If you are a blogger, or a journalist, or a writer or anyone who believes that he has something to share with the public, you can earn up to $400,000 a month! Here's a proof of this startling statement: ViralNova. This blog was started just a just ten months ago and today it boasts of earnings over $400,000 and more than 100 million unique visitors every month.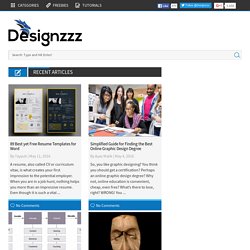 Patterns | Pattern Download
Here is a collection of 50 Japanese town logos that incorporate stylized kanji characters into the design. Fujinomiya (Shizuoka): The kanji 宮 (miya) inside a cherry blossom with Mt Fuji petals Fukuyama (Hiroshima): Bat-shaped 山 (yama) denotes old name of Kōmoriyama ("Bat Mountain")
50 Japanese town logos with kanji ::: Pink Tentacle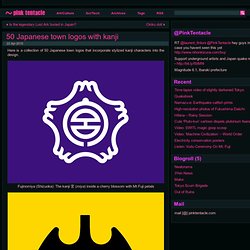 ABC Arts Online: Winged Sandals
ROMMY "No.02" Paper craft model One A4 size sheet ROMMY series Assembly Instructions One A4 size sheet ROMMY "No.02" Paper craft model One Letter size sheet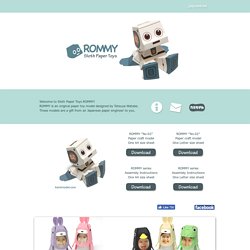 Tutorials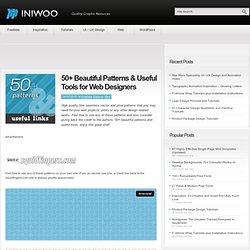 On 03.26.10, In Freebies, Patterns, Web High quality free seamless vector and pixel patterns that you may need for your web projects, prints or any other design related works. Feel free to use any of these patterns and also consider giving back the credit to the authors. 50+ beautiful patterns and useful tools, enjoy this great stuff. Advertisment Feel free to use any of these patterns on your own site.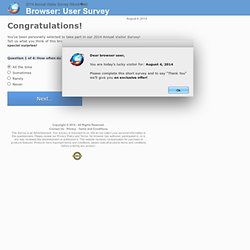 Redirecting... We have over 234,500 members from Canada on our site who are ONLY looking for casual dating encounters. It is extremely likely that you will see a profile of someone you know. It may be a secretary from your office. It may be a girl from your college or school. It may be your ex-girlfriend.
Best Photoshop Tutorials | Archive | Tutorials
Illustration: Nick Diggory - Illustrator of characters and cartoons..
Illustration: Echo Chernik, Illustrator, Illustration, Art Nouveau, Jugendstil Illustrator, figurative, women, glamour
Illustration: Alexandra Ball, Children's Book Illustrator