Companies
Free Virus Removal Tools - BitDefender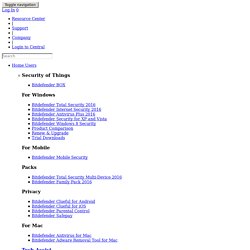 ZeroAccess/Sirefef is a sophisticated kernel-mode rootkit that gets installed when a ZeroAccess dropper gets executed. Initially, the dropper checks to see whether it is running on a 32- or a 64-bit machine by querrying the ZWQueryInformationProcess api. If it runs on a system that has UAC enabled, the malware manipulates the system to make a legit application look as if it requires escalation.
G Data Software AG
Avast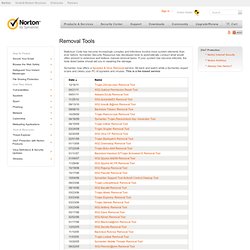 Security Response Removal Tools - Symantec Corp.
Malicious Code has become increasingly complex and infections involve more system elements than ever before. Symantec Security Response has developed tools to automatically conduct what would often amount to extensive and tedious manual removal tasks. If your system has become infected, the tools listed below should aid you in repairing the damage. Symantec now offers a Spyware & Virus Removal service.