Lifehacking
If you consider yourself a geek, or aspire to the honor of geekhood, here's an essential checklist of must-have geek skills. The term 'geek', once used to label a circus freak, has morphed in meaning over the years. What was once an unusual profession transferred into a word indicating social awkwardness. As time has gone on, the word has yet again morphed to indicate a new type of individual: someone who is obsessive over one (or more) particular subjects, whether it be science, photography, electronics, computers, media, or any other field.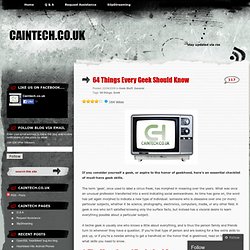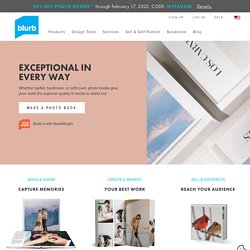 If that sounds a little "all over the place" when it comes to types of books you can make at Blurb, it is. By design. Because if you can think it, dream it, draw it, write it, or photograph it, we can help you turn whatever "it" is into a beautiful print and ebook. We'll never tell you what kind of book to make.
electronics,hack-a-make,arduino etc
Futurefarmers is a group of diverse practitioners aligned through an interest in making work that is relevant to the time and place surrounding us. Founded in 1995, the design studio serves as a platform to support art projects, an artist in residence program and our research interests. We are artists, researchers, designers, architects, scientists and farmers with a common interest in creating frameworks for exchange that catalyze moments of "not knowing". While we collaborate with scientists and are interested in scientific inquiry, we want to ask questions more openly. Through participatory projects, we create spaces and experiences where the logic of a situation disappears - encounters occur that broaden, rather than narrow perspectives, i.e. reductionist science.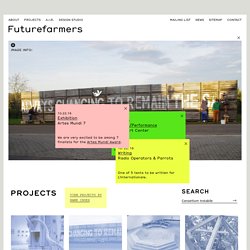 developers site » Download
Free Energy | Oceans