Open Source
Updated: 2/3/2012 Summary This page compares regular expressions that validate e-mail addresses in order to find the best one. The expression with the best score is currently the one used by PHP's filter_var() , which is based on a regex by Michael Rushton :
Comparing E-mail Address Validating Regular Expressions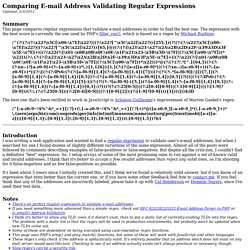 2379 Free Web Design Icons | IconsPedia
We know there are a lot of free icons available for web developers out there, but we also know it's pretty hard to find the best ones in one place. So we have have gathered in this post 2379 free icons, from 21 icon packs. Please check the license specified by each author of an icon pack before using them.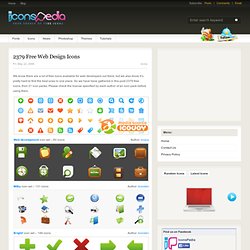 pHash