Stuff to do
SmbcPreloader.swf from explodingrabbit.com. How To Memorize Pi - The Digits. So, here they are: the first 10,000 digits of pi.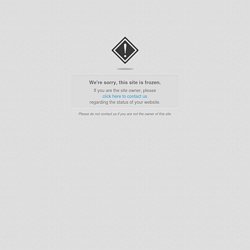 If you do memorize these digits and wish to continue - well, first, let me shake your hand and give you this certified geek trophy. Not many people get that far, believe me. But don't forget that many other online resources for pi digits exist. Just input something like "pi digits" into a search engine and I guarantee that you will find something useful. Anyway, here they are, separated into groups of five. Quenya Course. This free Quenya course can be downloaded as RTF files.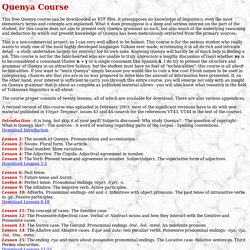 It presupposes no knowledge of linguistics; even the most elementary terms and concepts are explained. What it does presuppose is a deep and serious interest on the part of the student, for this course does not aim to present only Quenya grammar as such, but also much of the underlying reasoning and deduction by which our present knowledge of Quenya has been meticulously extracted from the primary sources. This is a non-commercial project, so I can very well afford to be honest: This course is for the serious student who really wants to study one of the most highly developed languages Tolkien ever made, scrutinizing it in all its rich and intricate detail - a study undertaken largely (or entirely) for its own sake.
Knowing Quenya will hardly be of much help in finding a job. Programming Tutorials: C++ Made Easy and C Made Easy. Welcome!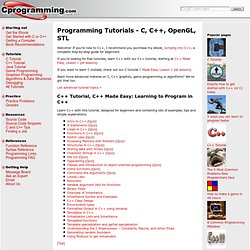 If you're new to C++, I recommend you purchase my ebook, Jumping into C++, a complete step-by-step guide for beginners. If you're looking for free tutorials, learn C++ with our C++ tutorial, starting at C++ Made Easy, Lesson 1 (all lessons) If you want to learn C instead, check out our C tutorial C Made Easy, Lesson 1 (all lessons) Khan Academy.
---