CSS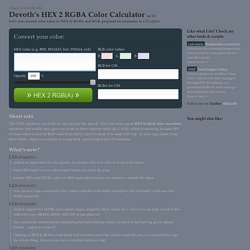 <p class="error">This calculator is built in JavaScript. Turn it on mate.</p>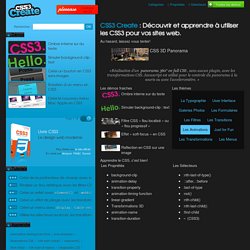 Démos Toutes les démos Page 1 / 9
There was a goal: Create CSS buttons that are sexy looking, really flexible, but with the most minimalistic markup as possible. And voila.. here they are, the BonBon Buttons. Named after the French word for "Candy".
BonBon Buttons - Sweet CSS3 buttons
CSS3 Click Chart | CSS3 Browser Support and Information
Latest Free CSS Templates Below are the 12 newest CSS templates. You can also browse all CSS templates. About FreeCSSTemplates.org First of all, welcome to our site :) Here you'll find a number of free CSS templates we've created, all of which are: Released for FREE under the Creative Commons Attribution licenseVery lightweight (ie. minimal use of images) and fast loadingTables-free (ie. no tables used for layout purposes)W3C standards compliant and valid (XHTML Strict)Provided with public domain photos, generously provided by PDPhoto.org and Fotogrph [why?]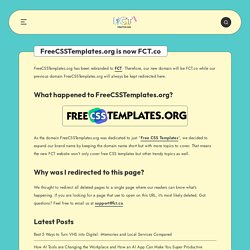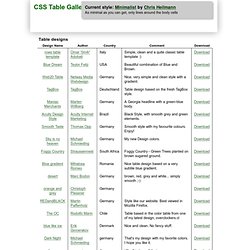 What is this about? The CSS Table Gallery is a showcase of how CSS and data tables can work together to create usable and pretty results. Every once in a while there are emails on discussion lists asking for nicely designed tables and they are prone to go off-topic and ending in a holy war why tables are bad and why you shouldn't use them. Basically the thread/email that gave me the idea was this request on the evolt list.
Data Tables and Cascading Style Sheets Gallery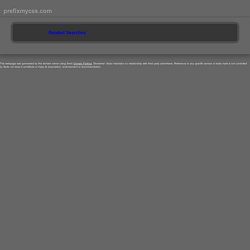 It's easy, fast and free. You can now use powerful CSS3 techniques, and don't waste your time writing each properties. First, write your code for your loved browser. Then, come here, paste your CSS code in the first block, and prefix! All vendor prefixes are added to your code.
Création d'un hover progressif Un hover progressif ? Je n'ai pas trouvé mieux pour expliquer cet effet pourtant si simple. Plutôt que de gérer un hover ON/OFF, ici le :hover s'applique progressivement, plus précisément, il disparait progressivement. On peut aussi parler de hover temporisé.
Hover avec transitions – Réaliser un effet de hover progressif avec les transitions en CSS3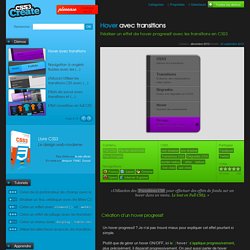 Experimental CSS3 Animations for Image Transitions