Velo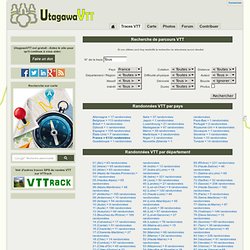 Utagawa VTT * Les randonnées VTT et les trace GPS
Si vos critères sont trop restrictifs la recherche ne retournera aucun résultat. Départ du parking de l'ancienne abbaye. On attaque par la grimpette du chemin de l'Aragnon pour le quitter un peu plus haut.
Spoke Magazine
www.retrobike.co.uk
Index
Beloved Cycles
www.veloenfrance.fr
2011 Calendar Now Available
BigBike : Big Bike Magazine, l'actualité du VTT : Freeride, Downhill, Dirt, Street, Race
Peloton
onents - Vélo de route, VTT et accessoires en titane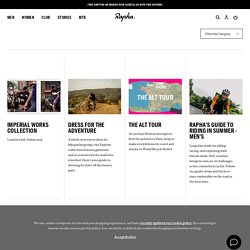 Blogs
Flanders Preview photography by Emily Maye The Tour of Flanders is a funny race. Not funny in the traditional sense, like the way that makes one chuckle heartily as your ride partner senselessly attacks in the same spot every time. A dip in the road followed by a short rise and he's off. Someone chases, and you smile because before you know it, he has called the whole thing off and is waving his hands in that way that we know he's no longer going for it.