Velo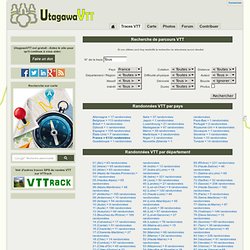 Utagawa VTT * Les randonnées VTT et les trace GPS
Si vos critères sont trop restrictifs la recherche ne retournera aucun résultat. Quel beau morceau que voilà ! Parcours exigeant tant du point de vue physique que technique.
vélo, bicyclette, cyclotourisme ou cyclo, vélotourisme, voyage vélo, ou encore vélo loisir pour cheminer sur les parcours cyclables, les véloroutes, les voies vertes, les pistes cyclables et autres circuits à vélo aménagés sur des petites routes tranquilles, le long du littoral ou en forêt, sur d'anciennes voies ferrées, des chemins de halage, des voies navigables, canaux et rivières pour des balades d'une journée, d'un week-end, en randonnée itinérante... Osez le train + vélo avec les TER et trains SNCF pour agrandir votre rayon d'action, rejoindre un parcours sans voitures… L'univers des voies vertes est aussi dédié à tous les usagers non motorisés, de tous âges et de toutes conditions : pour la randonnée en roller, les personnes à mobilité réduite (PMR), en fauteuil roulant, la randonnée pédestre, et équestre dans certains cas.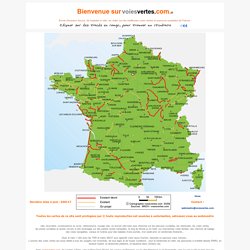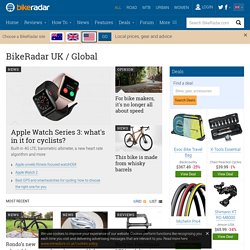 BikeRadar keeps you up to date with top reviews of the latest bikes and gear for cyclists. Check out our sections on mountain, road or beginner bikes, looking at new models and putting them through rigorous testing. All bikes are properly rated by our experts for price, strengths and weaknesses.
Spoke Magazine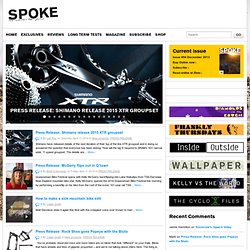 Press Release: Shimano release 2015 XTR groupset Shimano have released details of the next iteration of their top of the line XTR groupset and in doing so answered the question that everyone has been asking "How will the big S respond to SRAM's XX1 narrow wide, 11 speed groupset. The details are… More › Press Release: McGarry flips out in Q'town Queenstown Bike Festival opens with Kelly McGarry backflipping into Lake Wakatipu from TSS Earnslaw New Zealand mountain bike star, Kelly McGarry opened the 2014 Queenstown Bike Festival this morning by performing a backflip on his bike from the roof of the iconic 101-year old TSS… More ›
www.retrobike.co.uk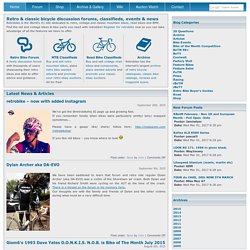 So, here we go again, another lame Edwards tale that will follow the usual format. I'd echo Micheal Gove with his "yadda, yadda, yadda" from Newsnight (I can't believe I've just repped Gove) but I know that more is expected, desired even. They say never change a winning formula but when your formula ain't winning you sure as hell make changes. So, if you're after the usual hackneyed recounting of lack of physical and mechanical preparation, unfortunate bowel evacuation, shoehorned popular culture and your modest scribe bravely saving the day via scarcely creditable heroics then you will be disappointed. But somehow I doubt it.
Index
Beloved Cycles
www.veloenfrance.fr
2011 Calendar Now Available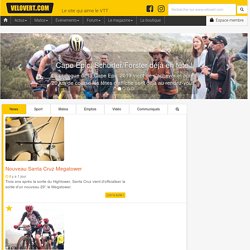 Si ils ne veulent plus en vendre c'est peut-être parce que les revendeurs ne margent pas assez par rapport aux autre produits qu'ils peuvent proposer? Commençal ce n'est pas que la France les gars, c'est un petit constructeur présent dans beaucoup de pays du monde, il n'y a pas un pays où ils occupent une place importante et il n'y a pas l'appui d'un grande groupe derrière genre Dorel ou Accel. En attendant si on va faire un tour sur le store en ligne de la marque c'est pas mal en terme de tarifs pour certains produits. Bon à part les couleurs bozo le clown, tous les gouts sont dans la nature, ils sont pas mal leurs vélos. 1500€ pour un TS Trail/AM cadre nu 2014 avec amortisseur c'est correct. Un cadre nu genre santa vpp alu coûte presque 1000€ de plus et fabrication taïwanaise ...
BigBike : Big Bike Magazine, l'actualité du VTT : Freeride, Downhill, Dirt, Street, Race
Peloton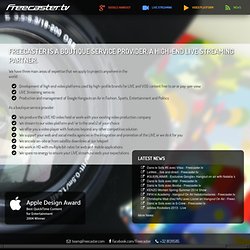 We work in fashion, sports, entertainment, politics or any other environment in any country in the world. We manage an average of 2 HOA per week, providing the following services Participants recruitmet and selection Participants training Graphics production Host HD video production (single or multi-camera) Digital signage Clip edits Client and agency support In addition we advise entities who want to set-up their own HOA productions by providing staff training as well as a proven, cost effective, turn-key technical solution.
Event National Moutarde CRIT #2 | Inscriptions Nous vous l'avions annoncé il y'a quelques semaines, c'est le retour du National Moutarde CRIT le 1er juin 2014 à Dijon, mais pour pouvoir y participer, il faudra être le plus rapide sur son clavier ce soir à partir de 20H00. En effet, il n'y a que 200 places, l'ouverture des inscriptions, c'est ici. Le parcours/circuit est sur un format similaire à celui du Red Hook Crit, 1.4 km, 30 minutes de qualifications, 2 finales, Finale A (21 tours / distance totale 29,4 km), Finale B ( (15 tours / distance totale 21 km). Ce Moutarde CRIT s'annonce fort en émotion, Thibaud LHENRY vainqueur du RHC Brooklyn N°7 sera présent, une partie de la Team Cinelli/Chrome, peut-être Fast Amsterdam - Wit Industries, Dosnoventa et surement plein de surprises.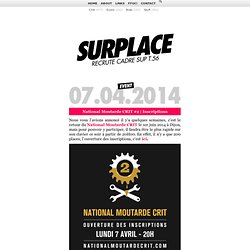 Thursday 10th April, 2014 Saffron Frameworks Stainless Road By the looks of things, the 2014 Bespoked show is going to be the best yet. Lee Valley Velodrome will play host to the best custom framebuilders and purveyors of British cycling culture the United Kingdom has to offer. One of those is Matthew Sowter of Saffron Frameworks, who created this stainless steel road bike for the United Kingdom's premier ergonomists, Cyclefit. Read More
onents - Vélo de route, VTT et accessoires en titane
Blogs