Velo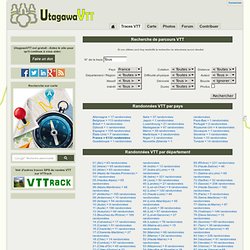 Utagawa VTT * Les randonnées VTT et les trace GPS
Si vos critères sont trop restrictifs la recherche ne retournera aucun résultat. Le parcours commence à la gare de Braine-l'Alleud. Il se dirige alors via la route vers le « Ring ».
Spoke Magazine
www.retrobike.co.uk
Index
Beloved Cycles
www.veloenfrance.fr
2011 Calendar Now Available
BigBike : Big Bike Magazine, l'actualité du VTT : Freeride, Downhill, Dirt, Street, Race
Peloton
onents - Vélo de route, VTT et accessoires en titane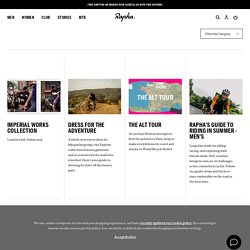 Blogs
Cycle Club London & Workshop Coffee Co. Photos: Jonny Hines "Black as midnight on a moonless night." That's how Special Agent Dale Cooper describes how he likes his coffee in David Lynch's cult TV show Twin Peaks. But coffee culture has moved beyond the humble drip brew since the '90s. For some people, making coffee is a craft requiring absolute respect and precision.