Clubs, Campsites, Forums, Info - UK
MyCamperstops - Camperstops. Volunteering. Fancy getting involved with the valuable work of the Canal & River Trust?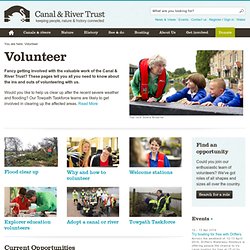 These pages tell you all you need to know about the ins and outs of volunteering with us. Would you like to help us clear up after the recent severe weather and flooding? Our Towpath Taskforce teams are likely to get involved in clearing up the affected areas. Read More. Motorhome Friendly and Unfriendly Parking. Camping & Caravaning in Spain. Welcome to Brit Stops. Walkingworld - Britain's walking community. Wild Camping for Motorhomes. Welcome to Mototrhome Stopover. Hampshire DA - Home. UK Motorhomes - Motorhomes, motorcaravans and camper vans in the UK - motorhome information news and reference. Motorhome help and advice from the best motorhome forum on the web. Walkhighlands: Scotland walks and accommodation.
UK Motorhomes, Motorhome Information, Motorhomes Reviews, American RV Reviews, Motorhome Forum, American RV forum, Sales, Campsites -> News. Home | The Caravan Club. Welcome to The Club - The Camping and Caravanning Club. The Motor Caravanners' Club - Home. Best campsite reviews: cheap and cool campsites in the UK.
---