Knitting
Knitting Supplies & Knitting Patterns from Noble Knits
Beth-Brown Reinsel Knitting Traditions
Knitting Patterns - Chic Knits FALL 2010 - Designed by Bonne Marie Burns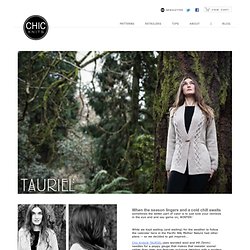 BIG WEATHER = BIG COWL Get comfy & cozy and show Old Man Winter who's the boss! Quick knitting with really big yarn - use bulky or super bulky yarn or make your own super custom combination with smaller gauge yarns! Chic Knits MAXIMUS is a quick and easy knit, perfect for winter's chill. Directions included for Bulky or Super Bulky yarns knit at 2 or 2.5 sts per inch.... We invite you to explore our collection of modern hand-knitting patterns for very wearable sweaters and accessories designed foremost with your wardrobe in mind...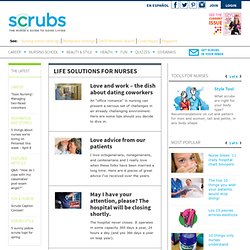 Scrubs – The Leading Lifestyle Nursing Magazine Featuring Inspiration And Informational Nursing Articles | Scrubs - The Leading Lifestyle Nursing Magazine Featuring Inspirational and Informational Nursing Articles
Love advice from our patients I love octogenarians, nonagenarians, and centenarians and I really love when these folks have been married a long time. Here are 6 pieces of great advice I've received over the years.
Grocery Bag "Yarn" |
When people see the handbags some of us carry around they never believe that we've made them from regular grocery bags. I bet I've been asked about 65,000 times in the last few years–"How can you possibly crochet with a grocery bag?" Consequently, this story has been told quite a bit, but never here on the blog. So, for those of you who'd like to know—this is how you do it. Take one innocent looking grocery–the thin, noisy kind–and smooth it out flat.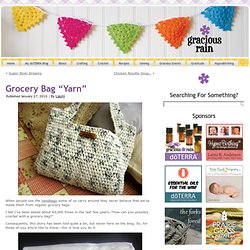 Cables
Knitting Supplies | Discount Yarn
January 2011 Archives
January 31, 2011 A Small Parade The hunt for unfinished things, and the desire to move them to the other category yielded up a few things in the last few days.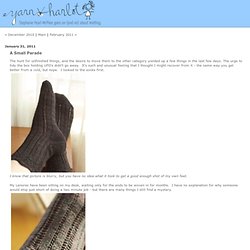 fear of commitment cowl - cocoknits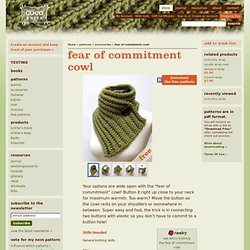 Your options are wide open with the "fear of commitment" cowl! Button it right up close to your neck for maximum warmth. Too warm? Move the button so the cowl rests on your shoulders or somewhere in between.
Returning Customers Log In Create New Member Account (close this window) Cart Empty (close this window) View Cart »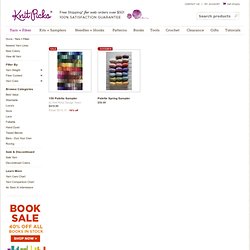 Knitting Kits from KnitPicks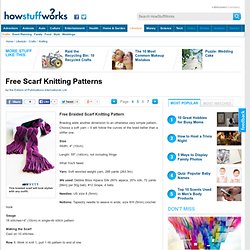 Free Scarf Knitting Patterns"
Braiding adds another dimension to an otherwise very simple pattern. Choose a soft yarn -- it will follow the curves of the braid better than a stiffer one. Size Width: 4" (10cm) Length: 55" (140cm), not including fringe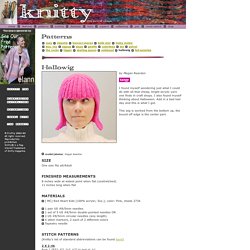 knitty.com
WigUsing straight needles or one set of circulars, cast on 96 sts. Work in 2 x 2 rib until the piece is as long as the distance between the bottom of your chin, and your eyebrow (about 6.5"), ending with a WS row. NOTE: The extra stitches along the edge of the work will balance the width of the first and last ribs. Later on, when the bangs are added, these stitches will become parts of purl ribs. If more length in the main body of the wig is desired, work more rows at this point. Next row [RS]: work as before, but slip the first and last stitch.
Marnie MacLean Designs
KnittingHelp
Etsy
<div id="javascript-nag" class="notice"><p> Take full advantage of our site features by enabling JavaScript. <a href="http://www.etsy.com/ca/help/article/372">Learn more</a>. </p></div>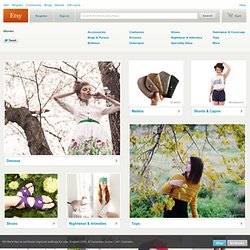 Critter Knits
Ravelry
Twist
lele knits
Cafe Press
Lion Brand Yarn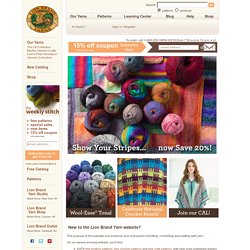 The purpose of this website is to enhance your enjoyment of knitting, crocheting and crafting with yarn. On our award-winning website, you'll find: 5,387 free knitting patterns, free crochet patterns and free craft patterns, with new ones published weekly. free instructions to help you learn to knit or learn to crochet, free yarn-themed e-cards and other goodies, the Charity Connection where you can search for knitting and crochet-oriented charities, the Directory of Knitting and Crochet Clubs where you can find friends who share your interests, a free gallery where you can upload and share your projects with others a free weekly e-mail newsletter that is packed with free patterns, tips, contests and features. inspirational essays and useful articles to help you take your knitting and crocheting to the next level. And much, much more!