Kids
Words to Live By
Fun Color Combinations - Rooms to Grow In - Lonny
teach mama — learning in the every day
Use this trick to store cans and save pantry space! If you live in a small apartment, this could be vital! This is one of those "why didn't I think of that?" ideas. No longer will you have to take out every single pan! Another great tip for the crafty folks!
I am working on a gallery wall at Denise's house so I got the bug to do one in my own. I have plans for a large one but for now I started small with a Mini Gallery Wall. I purchased nine 5"x7" frames from the Dollar Tree and used some leftover spray paint from previous projects to create a nice little gallery of pictures of my husband I over the last 15 years for our master bedroom wall. I also got the idea for the quote "How Sweet It is To Be Loved by You" from the sign I created in Denise's house.
Mini Gallery Wall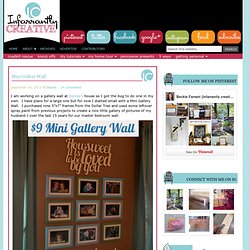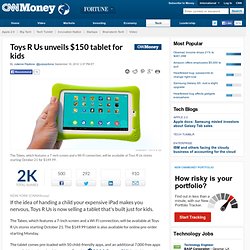 Toys R Us unveils $150 Tabeo tablet for kids - Sep. 10
The Tabeo, which features a 7-inch screen and a Wi-Fi connection, will be available at Toys R Us stores starting October 21 for $149.99. NEW YORK (CNNMoney) The Tabeo, which features a 7-inch screen and a Wi-Fi connection, will be available at Toys R Us stores starting October 21.
10 Paper Lantern (More Colors) - US$ 1
The Kid's Summer Camp that Gets Results | SuperCamp
We help your child achieve excellence SuperCamp is the original academic, life and career skills camp. A place of non-stop activity, students experience a shift in learning through academic enrichment classes, exciting outdoor challenges, personal growth and character building exercises. Since it began in 1982 as the first teen summer program of its kind—SuperCamp has become a respected worldwide leader in student programs that enhance academic, leadership, communication, and other essential skills for achievement and success.
Need a fun idea to spruce up your Easter Egg Hunt? Instead of just candy, why not fill your eggs with clues or puzzle pieces, or all sorts of things. Don' t miss the LONG list of ideas at the end of the post. There are a number of different ways you can do this. 1. Buy a puzzle and simply hide the different pieces in different eggs.
Easter Egg Hunts-More Than Just Candy-Lots of Ideas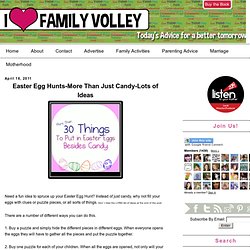 Giant Squishy Sensory Bag
ella ideas / Glitter Sprayed Tooth Fairy Money... if Kenzie EVER loses a tooth
Adventures in the Dark
This is a spin on the BUBBLE BOY Post. My girls love all things glow in the dark. They have been asking to do GLOW AND SEEK for a while now. They can never make it up until dark... so I thought I would bring the dark to them. AK and her son came over for the fun as well. :-)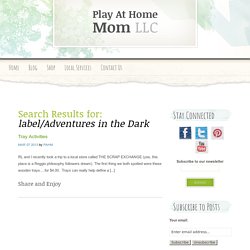 ella ideas / Birthday cards turned into a reading book for kids.
Examples
15 Ways To Make All Your Friends Hate You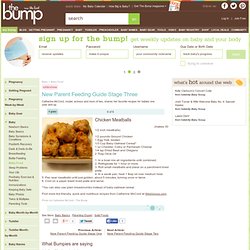 (makes 30 1/2 inch meatballs) 1/2 pounds Ground Chicken 1 Egg Yolk, beaten 1/3 Cup Baby Oatmeal Cereal* 1 oz Chedder, Colby or Parmesan Cheese 1/4 tsp Dried Basil and Oregano 2 Tbsp Olive Oil 1. In a bowl mix all ingredients until combined. 2.
New Parent Feeding Guide - Stage Three - Feeding Baby
Skip the trip to the playground. These kid-friendly outdoor spaces will help your little ones burn off energy without leaving home
Deluxe Upgraded Tommy's Turbo Terrace - traditional - outdoor playsets - - by The Well Appointed House
Race Ya Re-Stik - modern - kids decor - - by Blik
May the force be with You - Eye Chart - modern - artwork - - by Etsy
Scallywag Pirate Tree House - eclectic - outdoor playsets - - by The Well Appointed House
Pick Your Battles Screenprint - contemporary - artwork - - by Nick Agin
Kids Flea Market Wire Ball Bins - modern - toy storage - - by The Land of Nod
Numbers Children's Vinyl Wall Decal by Simple Shapes - contemporary - kids decor - - by Etsy
Night Lights Wall Decals - modern - kids decor - - by Wallcandy Arts
EKORRE Swing - eclectic - kids toys - - by IKEA
you are my sunshine wall art - eclectic - artwork - - by Chasing Fireflies
PLAY Scrabble Letter Pillows - contemporary - pillows - - by Etsy
The Only Thing I Know
Christie Goudeau / Pinterest
organization
For the Home
I posted awhile an image that showed off the giant picture I made for my girls' room - finally, the tutorial is here! It was so cheap - around $13 (that's $8 for the print, and another $5 worth of an $11 foam board because you won't need to use the whole board....) UPDATE Sept 2012: - - I LOVE this project so much that I made another one for my Dining Room - and this time I mounted it on plywood.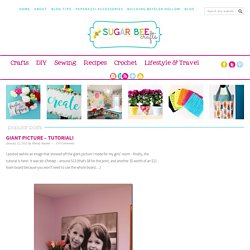 Christie Goudeau / Pinterest
Christie Goudeau / Pinterest
Great Idea
I want to be a good mom; I want to feed my baby nutritious meals and snacks. According to Deborah McNelis, good nutrition develops healthy brains. I want my baby to have a healthy brain! Who's with me?? So read this post if you want some great ideas of things to feed your toddler / child for meals and snacks. Let's work on this together!
What & How to Feed a Toddler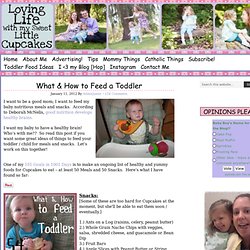 Home
Fridge Soda Can Organizer in Food Containers, Storage | Crate&Barrel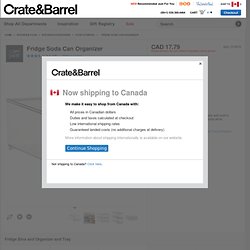 Prices and availability are subject to change from the time and date that you print this page. 3/28/2013 6:42:48 AM. For Customer Service, please call (00+1) 630.369.4464 . Fabric Name: Color: Type:
Clever Custom Closet Ideas
Hall Closet: Season by Season The coat closet sees a lot of traffic -- and a lot of clutter. And just what piles up in your closet will change from season to season. Outfit your closet with organizational gear that is useful year-round. An over-the-door pocket organizer is perfect for corralling mittens and hats during the winter, and umbrellas and sunscreen in the summer.
kid stuff / Pretty sure the boys would think it was awesome to come home from school to see this.
Train table to Lego table!
Lego Duplo / table
It's a baby registry that allows you to register for exactly what you want from anywhere online. All you have to do is install the browser button and as you come across something you like the look of, just click and it's added to your list. Is this not brilliant like David Beckham's bum?
Best Baby Registry Ev-ah! - BLOG - Pregnant Chicken
Welcome to Positively Splendid! If you are new here, I invite you to subscribe to the RSS feed to ensure you never miss a post. T here are times when I finish a project and I am absolutely giddy to share it with you here.
Let's Make Something Together - Lined Canvas Bins (from Diaper Boxes!)
How to raise the next Steve Jobs
Toddler Development Through Play
How to Display Your Kids Artwork Video – 5min.com
Our Favorite DIY Gifts to Make for the Kids! - iVillage
4Kids.org TechKNOWLEDGEy!
Real-Life Secret Playroom Through a Narnia-Like Wardrobe & Dornob
Nick Brandt - Zebras Turning Heads, Ngorongoro Crater - Artwork details at...
what love looks like... / kisses.
Perrin Report: The A-to-Z Guide to Traveling with Kids : Expert Travel Tips...
Make Your Own Book | Blurb
our modern nursery |
sycamorestreetpress on Etsy
st - Holiday Edition
Moms Against Cooties
A Willy Wonka Birthday Party for the WIN! - Modern Kiddo
Natural Remedies for Kids - iVillage
Super Fun DIY Cardboard Castle! | Family Style
Brilliant Handpainting Art - Influential Mom Blogger, Parenting, Community
The Tax Law that Can Make Your Kids Super Rich
Play Create Explore: Homemade Puzzles
RunGiaRun
"The Spite House" in Alexandria, Virginia
Save Big On Healthy Foods For Baby - Coventry, RI Patch
Bump Smitten: Real Baby Shower: Ready to Pop
Ten ways to store, use and display your children's artwork - Mankato...