Romeo and Juliet resources
The Top 10 Relationship Words That Aren't Translatable Into English | Marriage 3.0. Here are my top ten words, compiled from online collections, to describe love, desire and relationships that have no real English translation, but that capture subtle realities that even we English speakers have felt once or twice.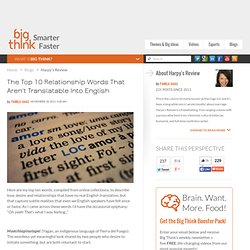 As I came across these words I'd have the occasional epiphany: "Oh yeah! That's what I was feeling..." Mamihlapinatapei (Yagan, an indigenous language of Tierra del Fuego): The wordless yet meaningful look shared by two people who desire to initiate something, but are both reluctant to start. Oh yes, this is an exquisite word, compressing a thrilling and scary relationship moment. Romeo and Juliet" Jeopardy Game. OP Recordings • Pronouncing Shakespeare. Trouble listening to the files on the right?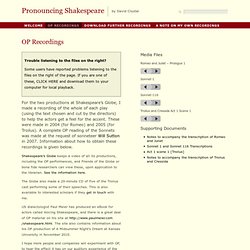 Some users have reported problems listening to the files on the right of the page. If you are one of these, CLICK HERE and download them to your computer for local playback. Your Brain In Love | Brains in love - Page 5. • Those who endure have a story, and they stick to it.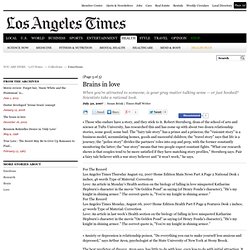 Robert Sternberg, dean of the school of arts and science at Tufts University, has researched this and has come up with about two dozen relationship stories, some good, some bad. The "fairy tale story" has a prince and a princess; the "visionist story" is a business model, accumulating homes, goods and successful children; the "travel story" says that life is a journey; the "police story" divides the partners' roles into cop and perp, with the former constantly monitoring the latter; the "war story" means that two people expect constant fights.
"What our research shows is that couples tend to be more satisfied if they have matching story profiles," Sternberg says. Pair a fairy tale believer with a war story believer and "it won't work," he says.
---