Brand Management
The New Strategic Brand Management ...
Brand management: a theoretical and ...
Journal of Brand Management
How brands become icons: the ...
Brand Management: Theory and Practice
Harvard business review on brand ...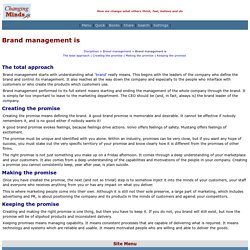 Brand management is
Disciplines > Brand management > Brand management is
How to brand you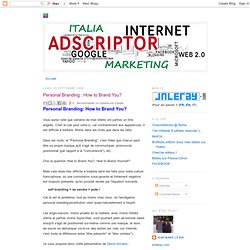 Personal Branding: How to Brand You?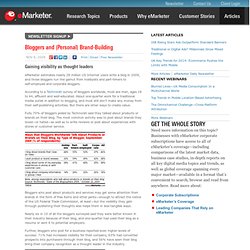 Bloggers and (Personal) Brand-Building
eMarketer estimates nearly 28 million US Internet users write a blog in 2009, and those bloggers run the gamut from hobbyists and part-timers to self-employed and corporate bloggers. According to a Technorati survey of bloggers worldwide, most are men, ages 18 to 44, affluent and well-educated. About one-quarter work for a traditional media outlet in addition to blogging, and most still don't make any money from their self-publishing activities. But there are other ways to create value.
Social Media Today | Three Keys You Need to Know About Personal
cartoon by @gapingvoid There is an awful lot of conversation about personal branding these days — books, blogs, social media, webinars, conferences, etc. And a lot of what they all say is important. I was talking with my friend Stephanie A.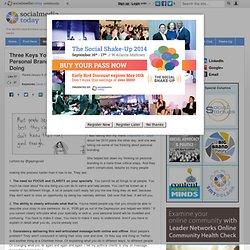 Like everyone else I've watched the print media world fall apart over the last few years.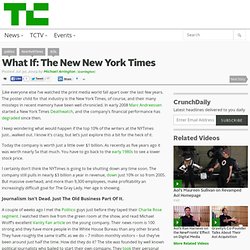 What If: The New New York Times