Social Biz
4 Free Tools to Help You Socially Monitor Your Brand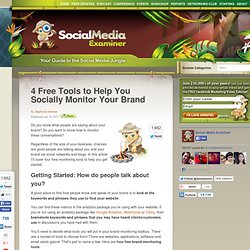 Do you know what people are saying about your brand? Do you want to know how to monitor these conversations? Regardless of the size of your business, chances are good people are talking about you and your brand via social networks and blogs.
Don't you wish you could track the traffic impact of Twitter, Facebook and Google+ using Google Analytics? Well now you can. Keep reading to learn how.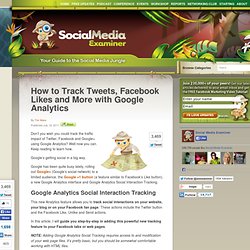 How to socialize when no one is talking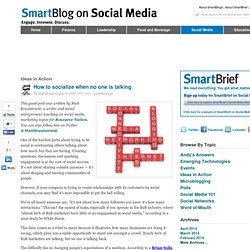 This guest post was written by Matt Krautstrunk, a writer and social entrepreneur touching on social media marketing topics for Resource Nation. You can also follow him on Twitter @MattKrautstrunk. One of the hardest parts about trying to be social is overhearing others talking about how much fun they are having. Creating questions, discussions and sparking engagement is at the root of social success. It's not about sharing content anymore — it's about shaping and moving communities of people.