Facebook
How to Hide the Facebook Ticker. You No Longer Need 25 Fans To Get A Custom Page URL. Facebook used to require pages and individual users to have at least 25 friends in order to claim a customized address extension.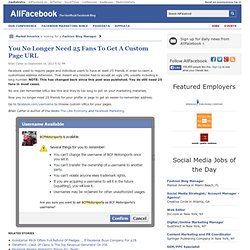 That meant any newbie had to accept an ugly URL usually including a long number. NOTE: This has changed back since this post was published. Does Using HootSuite Kill Your EdgeRank? [Updated: 12/01/11 11:25AM ET] // We did a very preliminary study now that Facebook has changed the news feed and has been made aware of a particularly important bug.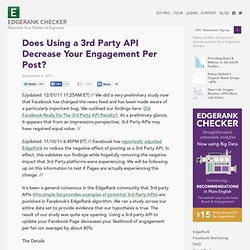 We outlined our findings here: Did Facebook Really Fix The 3rd Party API Penalty?. At a preliminary glance, it appears that from an Impressions perspective, 3rd Party APIs may have regained equal value. Facebook Tweets | Chris Lucas Twitter. Chris Lucas Twitter | Chris Lucas Trending. Facebook Tip - How to find Facebook pages you have liked. EdgeRank Checker | Check your Facebook Page's EdgeRank.
Facebook How To Videos | How To Facebook | Facebook Help. 5 ways to get your Facebook post on top. Constance Aguilar is a social media strategist at Abbi Public Relations, a Reno/Tahoe-based public relations firm that specializes in driving public engagement through a targeted mixture of expert positioning, social media and traditional public relations.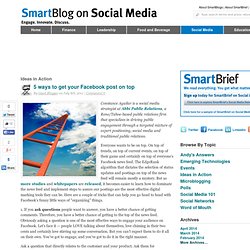 Everyone wants to be on top. On top of trends, on top of current events, on top of their game and certainly on top of everyone's Facebook news feed. Facebook, You And Your Relationship: It's Complicated! I am willing to bet that a fair few members of the online social media world, have used Facebook to snoop into ex partners lives since splitting up.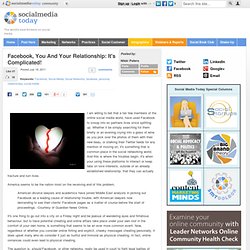 Whether it be simply searching for them briefly or an evening crying into a glass of wine as you pick over the photos of them with their new beau, or stalking their Twitter feeds for any mention of moving on, it's something that is common place in the social networking world. And this is where the troubles begin.
---