Photography
500px Meetups Everywhere. Blog / Tutorial — Photograph The Night Sky. Blue Marble Navigator - Night Lights 2012. BLOG — Lincoln Harrison. A while back I upgraded from the D7000, 10-24 and Lee 100mm filter system to the D800E, 14-24 and the Lee SW150 filter system.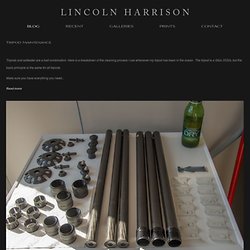 While the camera and lens were big upgrades, the SW150 filter system was a step backwards from the standard Lee system in a few areas. The large openings at the sides of the holder allow stray light to enter behind the filter holder, causing reflections between the back of the filter and the lens element. 9 Weird Photography Tricks That Actually Work! Sometimes I feel like I spend so much time reading photography tricks and tips online that I never see anything new anymore.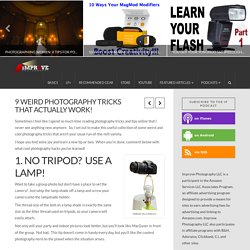 So, I set out to make this useful collection of some weird and cool photography tricks that aren't your usual run-of-the-mill variety. I hope you find some joy and learn a new tip or two. When you're done, comment below with what cool photography hacks you've learned! Inspire: Photographing Your Own Children by Chubby Cheek Photography :: Inspire Me Baby. Chubby Cheek Photography is easily becoming one of my favorite children's photographer.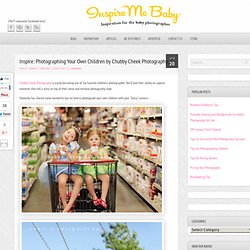 You'll love their ability to capture moments that tell a story on top of their clean and minimal photography style. Shalonda has shared some wonderful tips on how to photograph your own children with your "fancy" camera. The Photojojo Forum / Photo Print on Glass. How To Remove Hand Shaking From Smartphone Videos | Video, Phone. Mobile video: Can be fixed up even after you shoot it.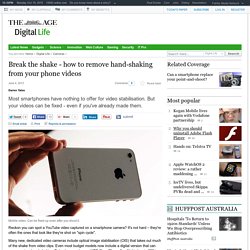 Photo: AFP Reckon you can spot a YouTube video captured on a smartphone camera? It's not hard – they're often the ones that look like they're shot on "spin cycle". Many new, dedicated video cameras include optical image stabilisation (OIS) that takes out much of the shake from video clips. Top 5 sites to take a picture in Melbourne – MEL365.com. HDR Efex Pro 2. Nik Photography Cover Photo Selection – April 16, 2014© +Saurabh Paranjape This week's cover photo belongs to +Saurabh Paranjape.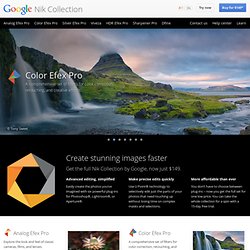 Saurabh is an amateur photographer based in Northern California. His fascination with the medium began almost a decade ago, when his parents gifted him a Canon film SLR. Video | Interview with CNET Australia. 22 February, 2013 I recently did a video interview with the lovely Lexy Savvides of CNET Australia.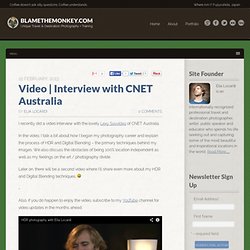 In the video, I talk a bit about how I began my photography career and explain the process of HDR and Digital Blending – the primary techniques behind my images. We also discuss the obstacles of being 100% location independent as well as my feelings on the art / photography divide. Later on, there will be a second video where I'll share even more about my HDR and Digital Blending techniques. "The Ultimate Guide To Neutral Density Filters" by Peter Hill. COPYRIGHT WARNINGThis Journal is subject to copyright.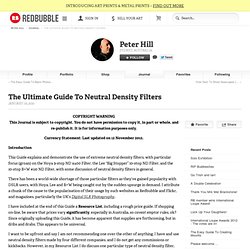 You do not have permission to copy it, in part or whole, and re-publish it. It is for information purposes only. Currency Statement: Last updated on 12 November 2012. Introduction. Strobist: Lighting 101: Balancing Flash and Ambient, Pt 1. Editor's note: To understand balancing flash and ambient, you should have a good, basic understanding of f/stops and shutter speed.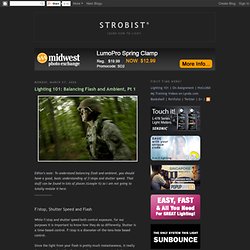 That stuff can be found in lots of places (Google it) so I am not going to totally restate it here. . __________ DI Fruscia Photography - Limited Edition Fine Art Nature and Landscape Photography. Now And Then - FunnyHub. Creative Dad Takes Crazy Photos Of Daughters. If you are tired of posed, stiff and cheesy family portraits, then take a look at these incredibly creative pictures taken by Jason Lee.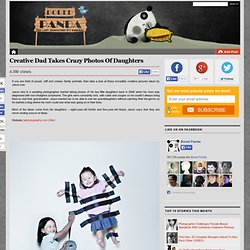 Jason who is a wedding photographer started taking photos of his two little daughters back in 2006 when his mom was diagnosed with non-Hodgkins lymphoma. The girls were constantly sick, with colds and coughs so he couldn't always bring them to visit their grandmother. Jason wanted her to be able to see her granddaughters without catching their kid germs so he started a blog where his mom could see what was going on in their lives. Most of the ideas come from his daughters – eight-year-old Kristin and five-year-old Kayla. Book Worm" by Vanessa Paxton. SleeveFace – Vinyl Records by Carl Morris. Movement Sleeveface appeared five years ago It is a creation of pictures, some of which are covers of vinyl records.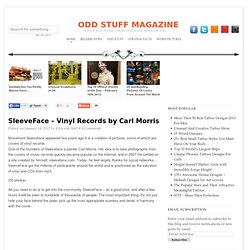 One of the founders of Sleeveface a painter Carl Morris. His idea is to take photographs from the covers of music records quickly became popular on the Internet, and in 2007 He settled on a site created by himself, sleeveface.com. Today, he feel largely thanks for social networks, SleeveFace got the millions of participants around the world and is positioned as the salvation of vinyl and CDs from mp3. Photoshop blossom actions free by *lieveheersbeestje.
Maciej Duczynski photography - lonelywolf, forografia HDR, high dynamic range. 25 Stunning HDR Wallpapers - StumbleUpon. The Fabulous Web. Piccsy :: Recent posts. Dear Photograph. Dear "Dear Photograph", Thank you for your beautiful blog and for inspiring me to make my own 'Dear Photograph' book for my parents as a gift this Christmas. In the process of taking over 400 pictures in the style of your blog, I visited the battered post-Hurricane Sandy New Jersey shoreline where I grew up. I visited preschools,bridges, churches, and grammar schools. I visited the homes and backyards of aunts, uncles, and grandparents.
---